Wiha Electrician Competence XL Tool Set (80 Pieces)
Model: 40523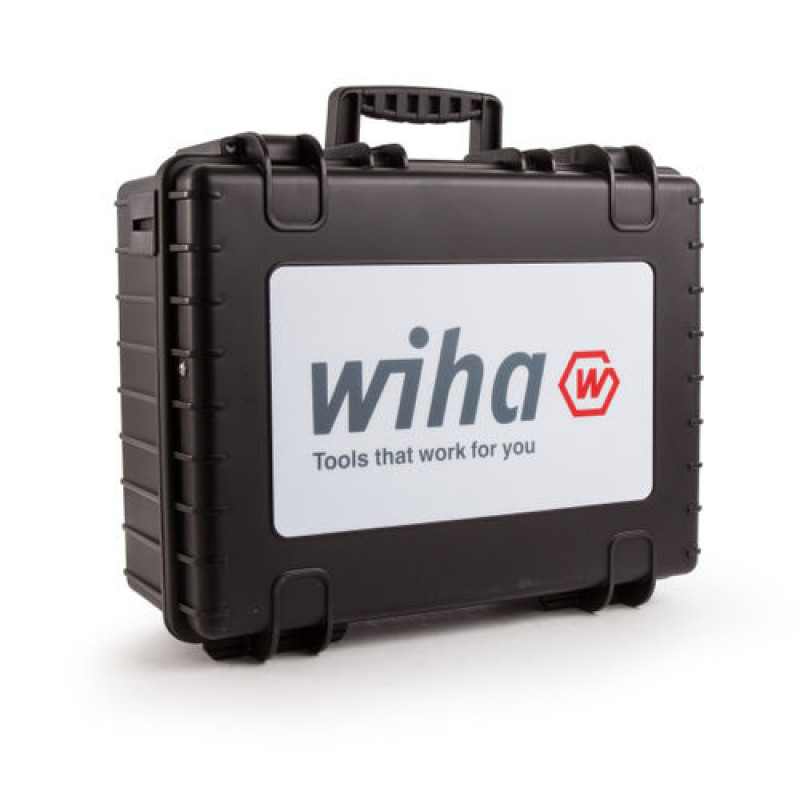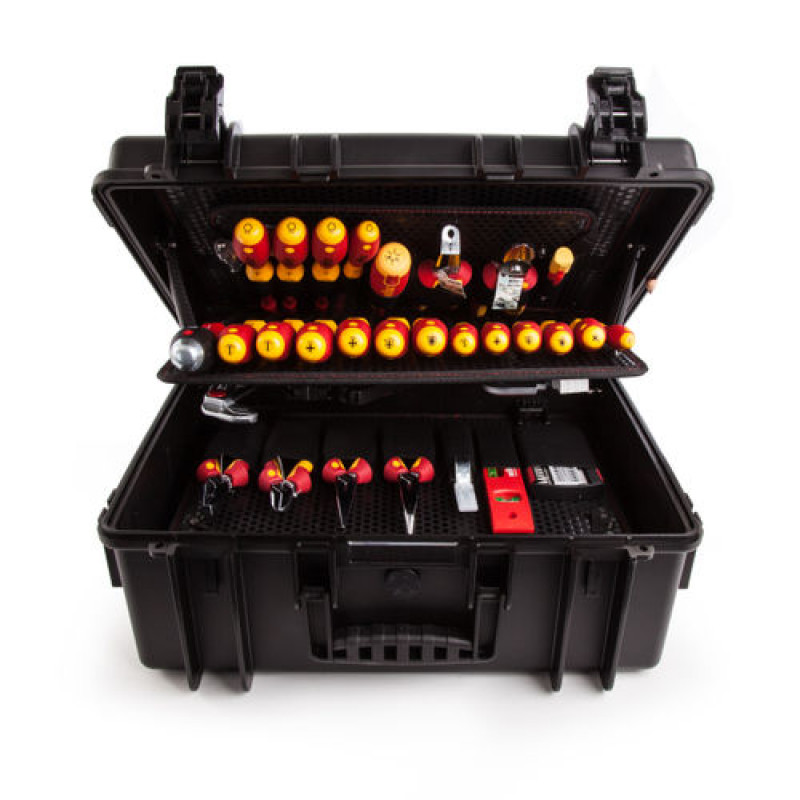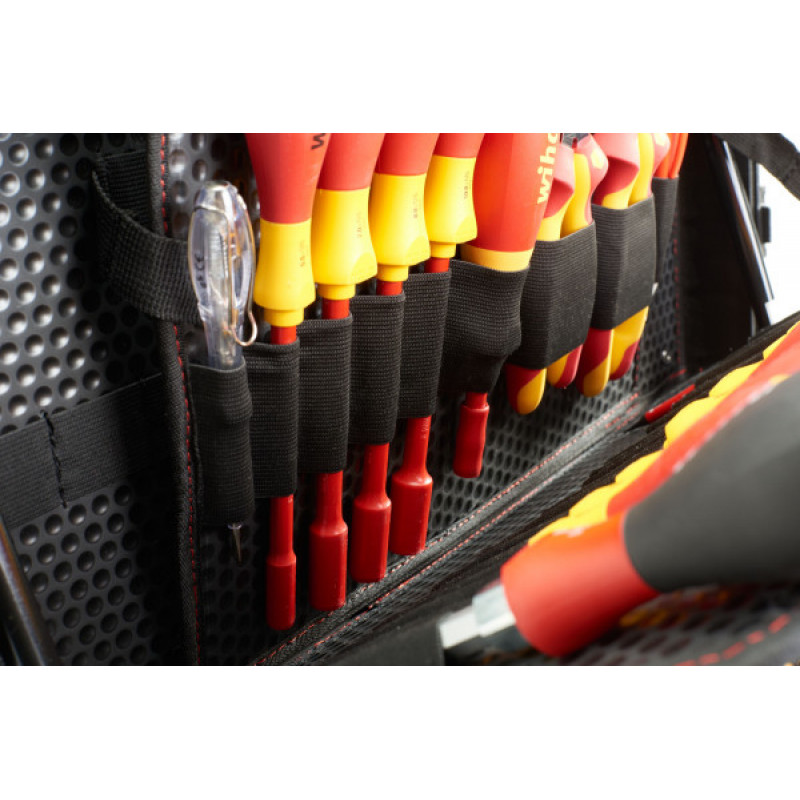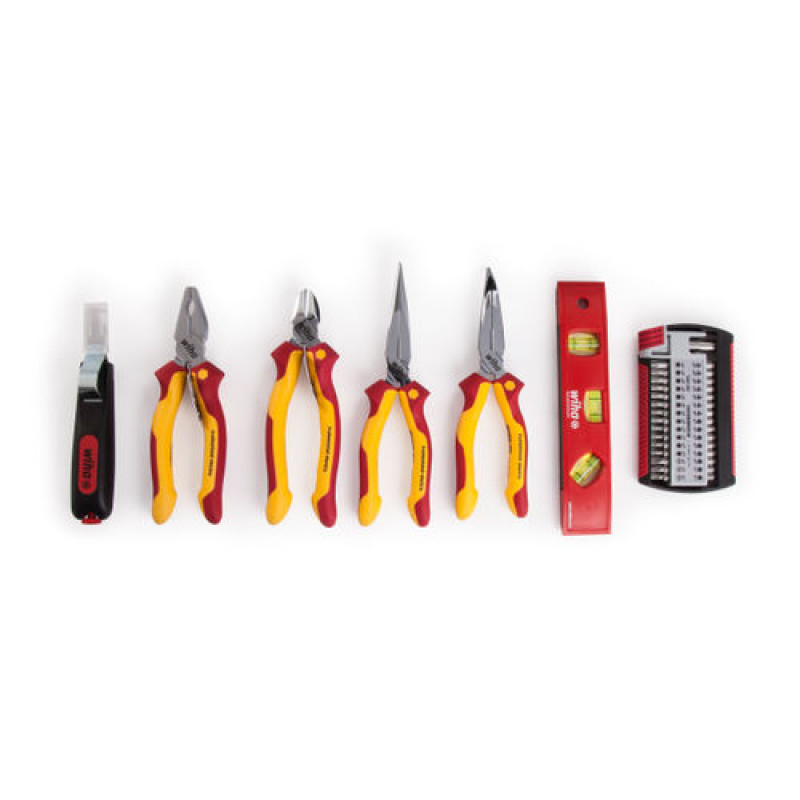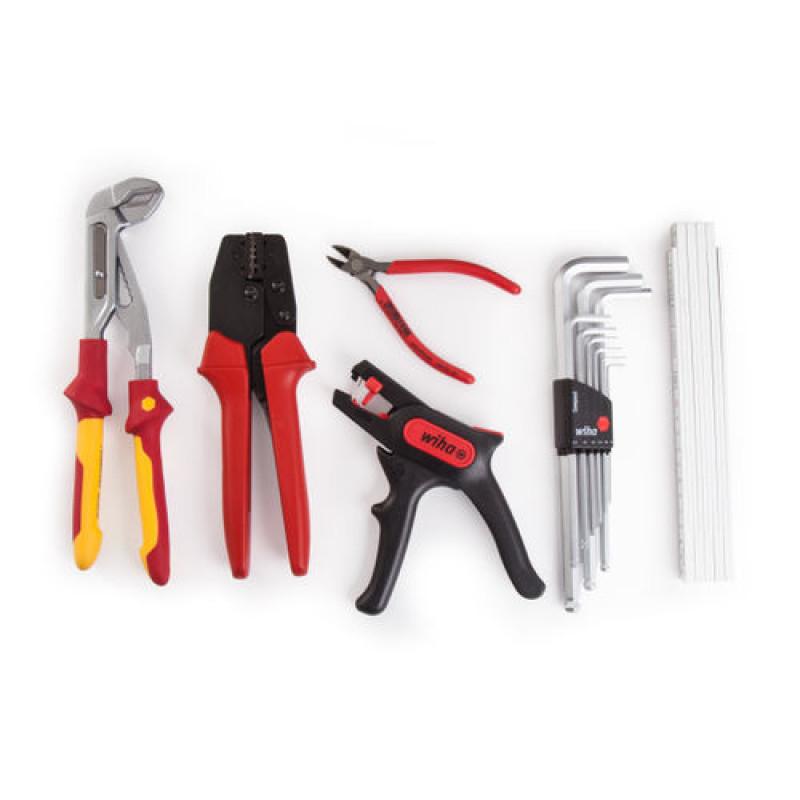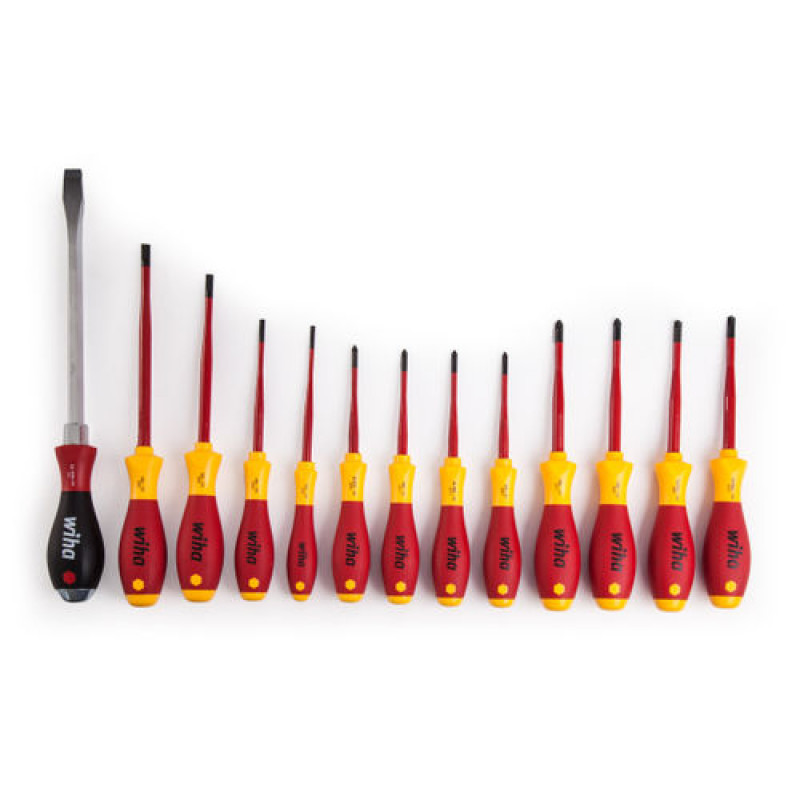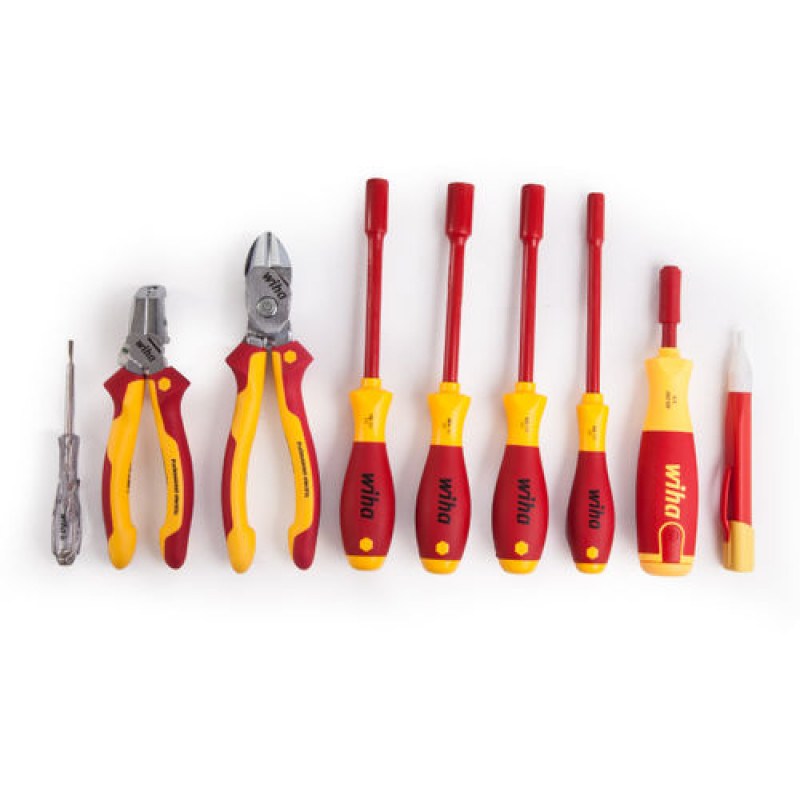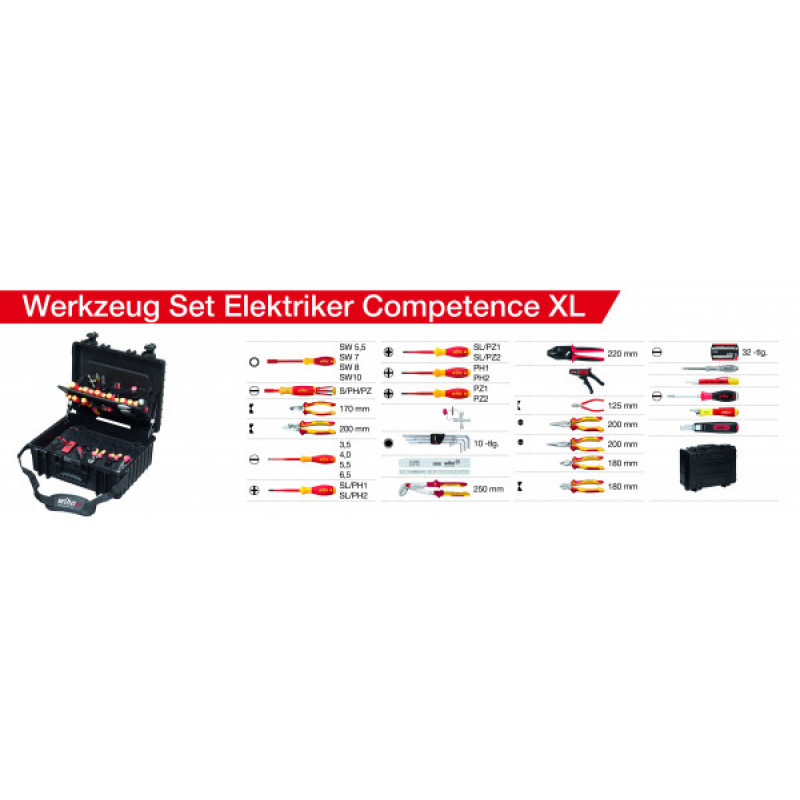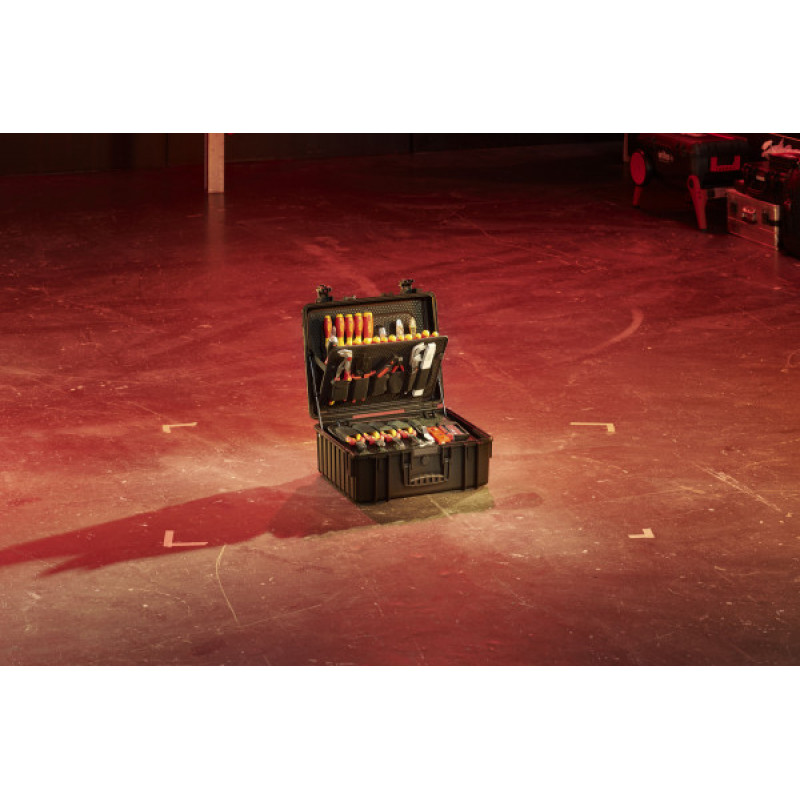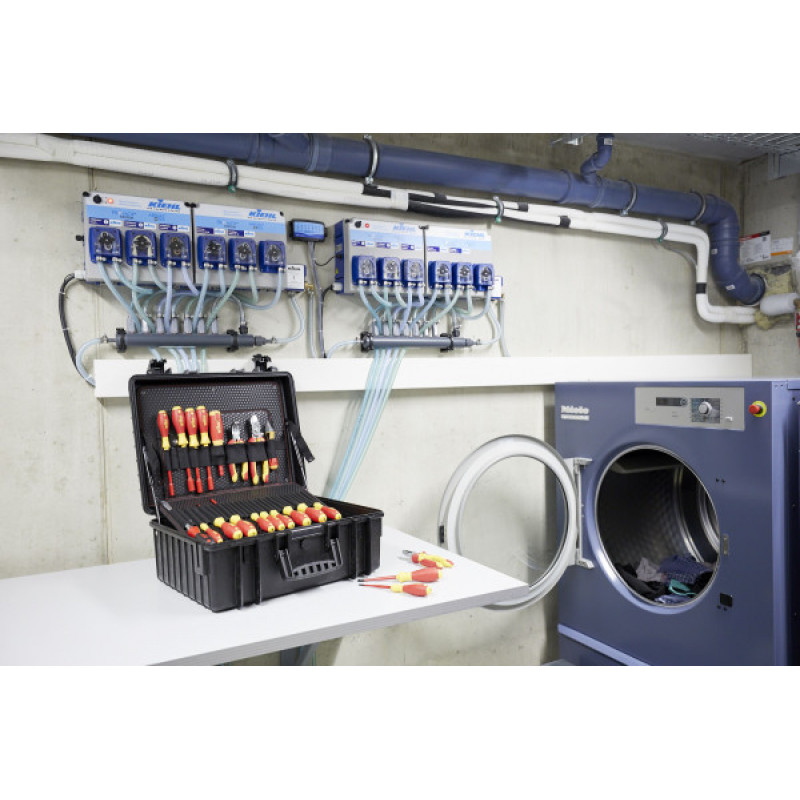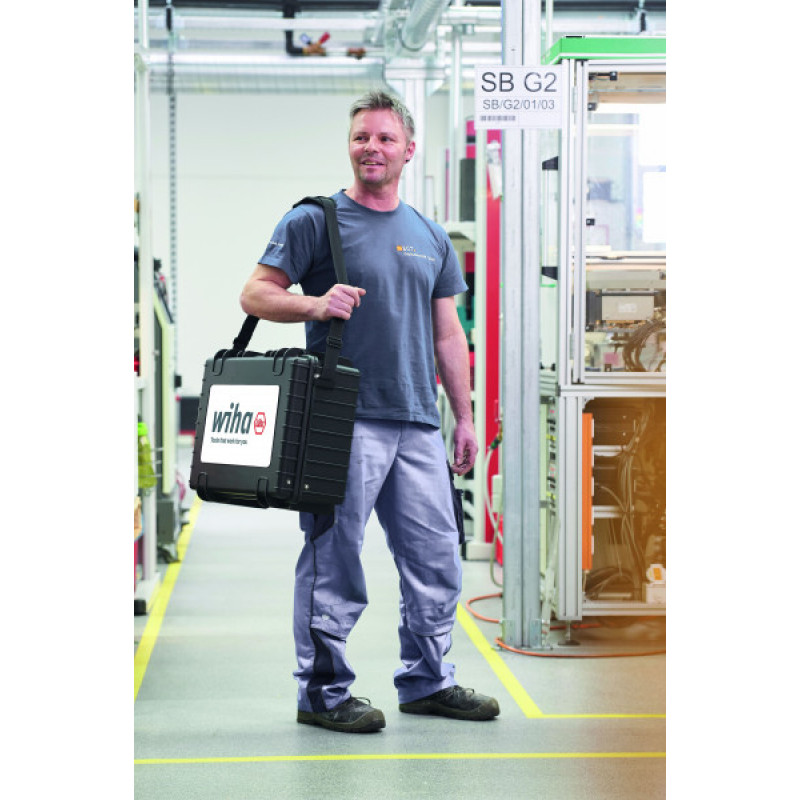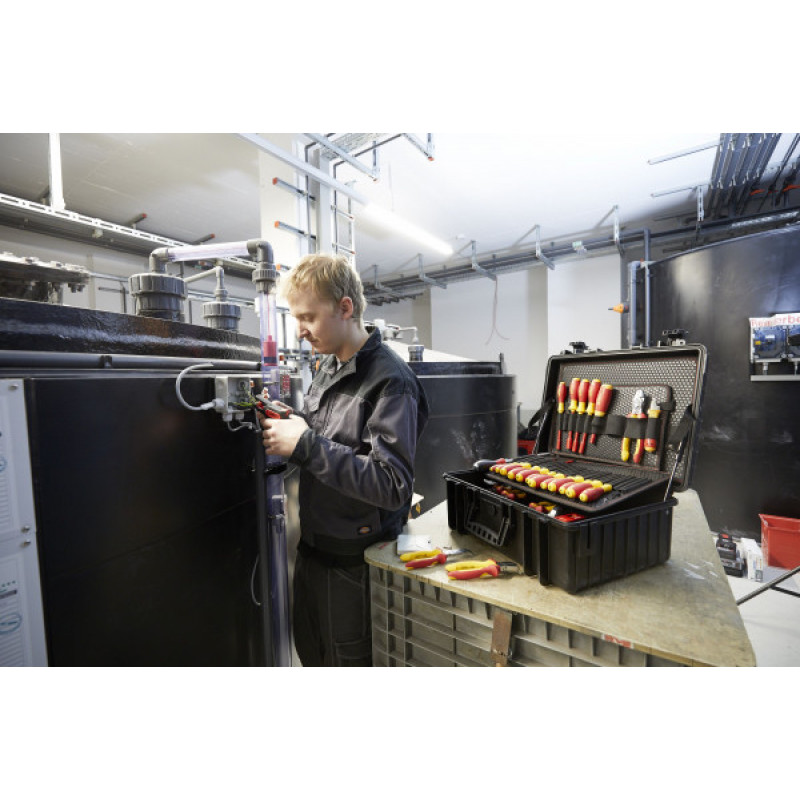 Wiha Electrician Competence XL Tool Set (80 Pieces)
Model: 40523
£756.00

Inc VAT

( FREE UK Delivery On Orders Over £150* )

£630.00

Ex VAT

( FREE UK Delivery On Orders Over £150* )
The tool inserts in the electrician's 80-piece XL Competence Case are designed to help you work efficiently by ensuring that all tools are quickly and easily accessible. Thanks to an extensive kit, electricians have the right device for every application, such as the LiftUp electric magazine bit holder, fully insulated screwdrivers from the Wiha Slim line range or TriCut installation pliers. The large storage space in the toolbox also offers ample space for more small parts and other equipment. Made of robust polypropylene, the cases also feature gas-filled shock absorbers, which hold the lid in different positions, preventing it from closing automatically. The chances of fingers getting caught or other injuries are minimised as a result.


Applications
Suitable for working in the presence of live parts up to 1,000 V AC. The complete kit for professional electricians out on jobs.



Contents
Screw and Nut drivers, Volt testers, Volt detectors, Switch cabinet keys, Bit set, Crimp tools and Pliers.
1x Professional BiCut® high-performance diagonal cutters with DynamicJoint® (38191) , Pliers length (mm): 200 , Pliers length (Inch): 8

1x Diagonal cutters Professional electric with DynamicJoint® (26744) , Pliers length (mm): 180 , Pliers length (Inch): 7

1x Precision mechanic's diagonal cutters Classic (36189) , Pliers length (mm): 125 , Pliers length (Inch): 5

1x Installation pliers TriCut Professional electric (38552) , Pliers length (mm): 170 , Pliers length (Inch): 7

1x Stripping tool automatic (36050) , Pliers length (mm): 190 , Pliers length (Inch): 7½

1x Stripping tool (35969) , Pliers length (mm): 165 , Pliers length (Inch): 6½

1x Crimp tool (33844) , Pliers length (mm): 220 , Stripping range mm: 0,14-10

1x Water pump pliers Professional electric (37450) , Pliers length (mm): 250 , Pliers length (Inch): 10

1x Needle nose pliers Professional electric (26729) , Pliers length (mm): 200 , Pliers length (Inch): 8

1x Combination pliers Professional electric with DynamicJoint® and OptiGrip (26708) , Pliers length (mm): 180 , Pliers length (Inch): 7

1x Needle nose pliers Professional electric (26727) , Pliers length (mm): 200 , Pliers length (Inch): 8

1x Folding ruler Longlife 2 m (27057) , Scale width: 15 , Colour: white

1x Switch cabinet spirit level (36859) , Total length mm: 200

1x Screwdriver SoftFinish® electric (00856) , Hex: 5,5 , Visible blade length: 125

1x Screwdriver SoftFinish® electric (00858) , Hex: 7 , Visible blade length: 125

1x Screwdriver SoftFinish® electric (00859) , Hex: 8 , Visible blade length: 125

1x Screwdriver SoftFinish® electric (00861) , Hex: 10 , Visible blade length: 125

1x Voltage tester Volt Detector non-contact, single-pole, 230-1,000 VAC (37871) , Round blade dimension: 4,2 , Screwdriver length: 149

1x Voltage tester SoftFinish® single-pole, 110-250 volts (34745) , Slotted: 3,0 , Visible blade length: 60

1x Screwdriver SoftFinish® electric slimFix (35446) , Slotted: 3,5 , Visible blade length: 100

1x Screwdriver SoftFinish® electric slimFix (35390) , Slotted: 4,0 , Visible blade length: 100

1x Screwdriver SoftFinish® electric slimFix (35391) , Slotted: 5,5 , Visible blade length: 125

1x Screwdriver SoftFinish® electric slimFix (35392) , Slotted: 6,5 , Visible blade length: 150

1x Screwdriver SoftFinish® electric slimFix electric (35502) , Phillips PlusMinus: SL/PH1 , Visible blade length: 80

1x Screwdriver SoftFinish® electric slimFix electric (35503) , Phillips PlusMinus: SL/PH2 , Visible blade length: 100

1x Screwdriver SoftFinish® electric slimFix (36329) , Pozidriv PlusMinus: SL/PZ1 , Visible blade length: 80

1x Screwdriver SoftFinish® electric slimFix (36330) , Pozidriv PlusMinus: SL/PZ2 , Visible blade length: 100

1x Screwdriver SoftFinish® electric slimFix (35393) , Phillips: PH1 , Visible blade length: 80

1x Screwdriver SoftFinish® electric slimFix (35394) , Phillips: PH2 , Visible blade length: 100

1x Screwdriver SoftFinish® electric slimFix (35395) , Pozidriv: PZ1 , Visible blade length: 80

1x Screwdriver SoftFinish® electric slimFix (35396) , Pozidriv: PZ2 , Visible blade length: 100

1x Screwdriver SoftFinish® (03231) , Slotted: 12,0 , Visible blade length: 200

1x Switch cabinet key cross shape (36114) , Square nut: 5-8 , Triangular nut: 9

1x Screwdriver with bit magazine LiftUp electric (38611) , Weight: 166

1x L-key set in Compact holder (01418) , Weight: 406

1x Bit set XLSelector Standard 25 mm (29417) , Weight: 264