About Us
Express Electrical Distributors Ltd is a leading independent electrical wholesaler, specialising in the distribution of electrical products for both domestic and commercial clients.
The Company was founded in 1976 by Roy Jackson, now retired his Son Simon is the Managing Director, Today the group employs over 50 people and remains a family run company taking a close personal interest in the running of the business with a hands on approach. the strength of the company remains in it's employees with a vast knowledge of experience and expertise obtained over many years enabling us to offer you a high quality, efficient and reliable service.
Whatever your trade, we have the right product to offer you through a wealth of knowledge gained through many years of experience, it is our aim to understand what you want to acheive and we are here to help you acheive it.
As quality products and speedy deliveries are vital, we can be trusted to find the right solution for your specific needs. We have 3 in-house lighting design engineers who work closeley with all the manufacturers to provide a solution which best suits your needs with off the shelf inovative led fittings to bespoke items. Over the last two decades, aspects of the electrical distribution industry (chiefly products and legislation) have changed dramatically. Health and Safety, employment, design and funcionality of products and indeed, environmental concerns have driven the development of lighting products into new fields of expertise. here at Express Electrical we are commited to provideing you with the most up-to-date product information, through our specialist and commercial sales teams.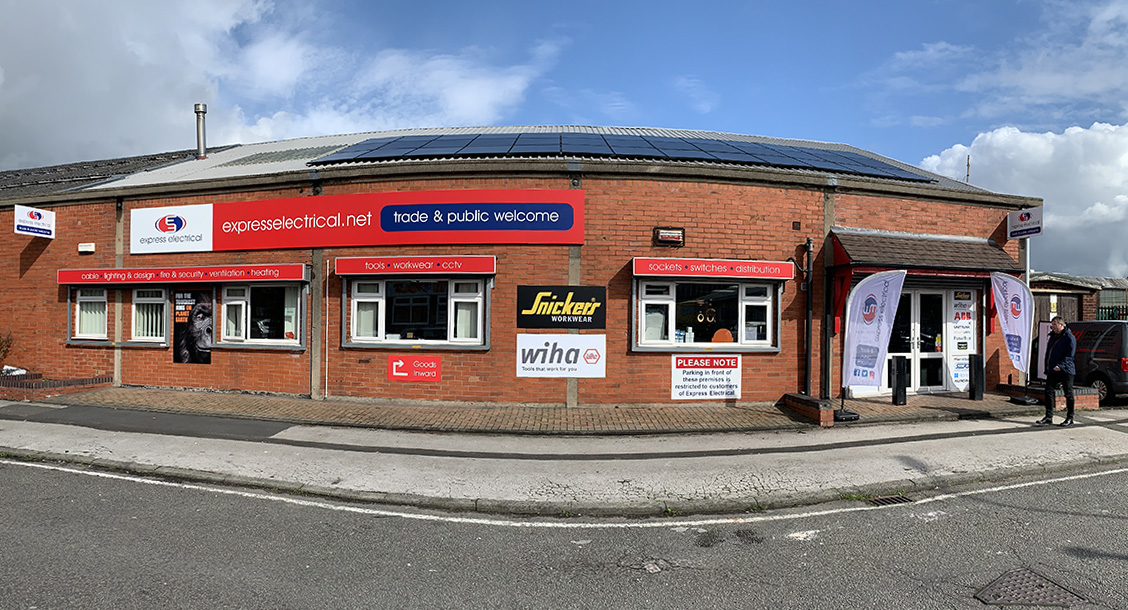 We are dedicated to the development of our staff through training so that you receive quality service; offering innovative solutions for your heating, lighting and ventilation needs - with the option of energy-saving and environmentally friendly products wherever possible. Through Our Managers, Sales Executives and staff in our employment, we are confident that we can build long-lasting relationships with both our customers and consultants; you can rest assured that trust and traditional values matter the most to us here at Express Electrical.