BG SyncEV EVT77G-02 Tethered 7.4kW wall charger with 7.5m cable, WiFi and Smart Functionality
Model: EVT77G-02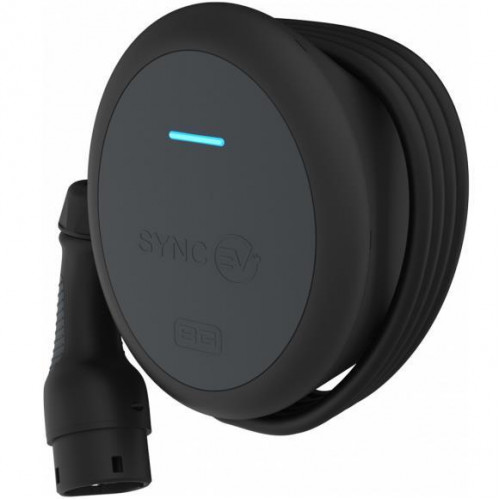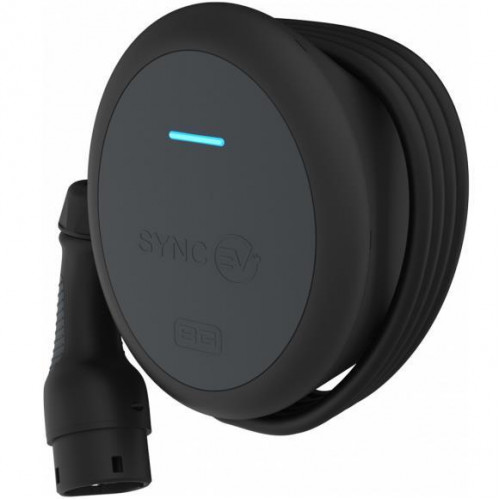 BG SyncEV EVT77G-02 Tethered 7.4kW wall charger with 7.5m cable, WiFi and Smart Functionality
Model: EVT77G-02
£508.69

Inc VAT

( FREE UK Delivery On Orders Over £150* )

£423.91

Ex VAT

( FREE UK Delivery On Orders Over £150* )
BG SyncEV is a pioneer in the electric vehicle charging sector. BG SyncEV are constantly innovating and continue to develop new technology in partnership with the Luceco PLC Group of companies.
The BG SyncEV EVT77G-02 is a 7.4kW tethered EV charger with Wi-Fi connectivity and Smart! functionality. Ideal for home charging, this tethered EV charger features a 7.5m cable and Type 2 connector, making it compatible with all electric and hybrid plug-in vehicles.
No earth rod is required thanks to the integrated open PEN conductor protection. Smart charging is available via the BG SyncEV app, which allows scheduling, setting target kWh or boost charging. The app also lets you track your usage, find destination chargers and charge your EV with solar energy.
PRODUCT FEATURES
Fully compliant with The Electric Vehicles (Smart Charge Points) Regulations 2021, including Schedule 1

Full Smart! functionality via the ev.energy app

Ready for commissioning onto the app (license included)

Dynamic charging - up to 7.4 kW (32A)

No earth rod required - integrated open PEN conductor protection

Safe - integrated earth fault protection (RCD) + PEN protection system

Tethered connection with 7.5m of cable and Type 2 connector

3-year warranty as standard
TECHNICAL SPECIFICATION
Type 2 Tethered Model with 7.5m cable

Power: 7.4kW 32A Mode 3

Electrical input: 220-240V, 50-60Hz, Single phase

Colour: Base & Trim - RAL 9005 (BLACK) / Body - RAL 7016 (GRAPHITE GREY)

IP / IK rating: IP55 / IK10
Model Number: EVT77G
Brand: BG Sync EV
Range: EVT7
Product Type: EV Charger
Power Rating: 7.4kW
App Control: Yes
Remote Charging Schedule: Yes
Connection Type: 7.5m Type 2 Cable
Compatibility: Type 2 Vehicles
Charging Mode: Mode 3
Cable Type: Tethered
Cable Length: 7.5m
Cable Holster Supplied: Built-In Cable Wrap
Mounting: Wall
Socket Type: Type 2
Auto Power Balancing (Load Management): CT Clamp Required
Wi-Fi: Yes
Feature updates: Via Wi-Fi
Software updates: Via Wi-Fi
IP Rating: IP55
Operating Temperature: -25°C to +40°C
Status Indicator: LED
Input Voltage Rating: 240V (50Hz)
Protection: Integrated Earth Fault Protection (RCD), Overcurrent, PEN Fault Protection
Dimensions (HxWxD): 257mm x 202mm x 139mm
Warranty: 3 Years