Integral LED Outdoor Pablo Wall Light 8W Dark Grey - Warm White
Model: ILDEA010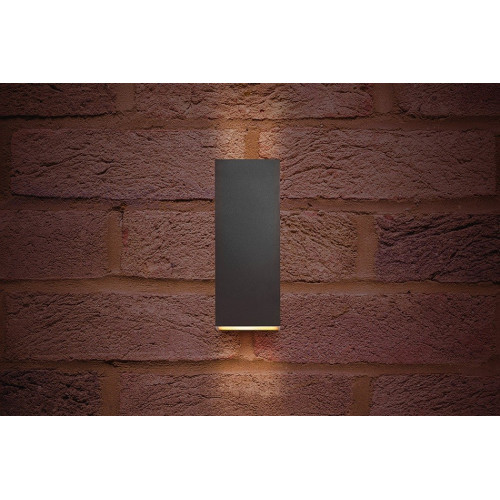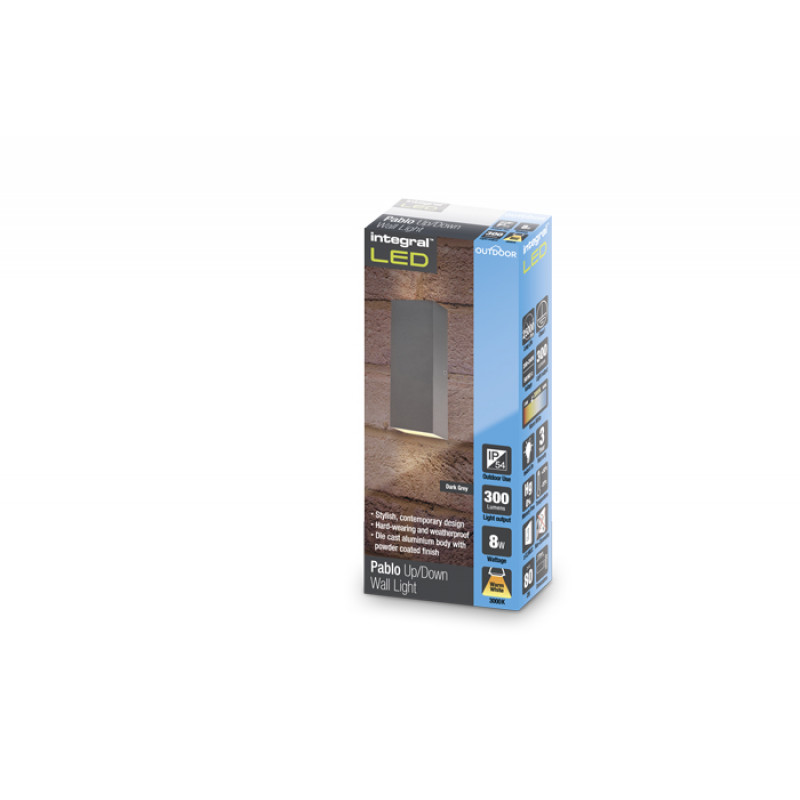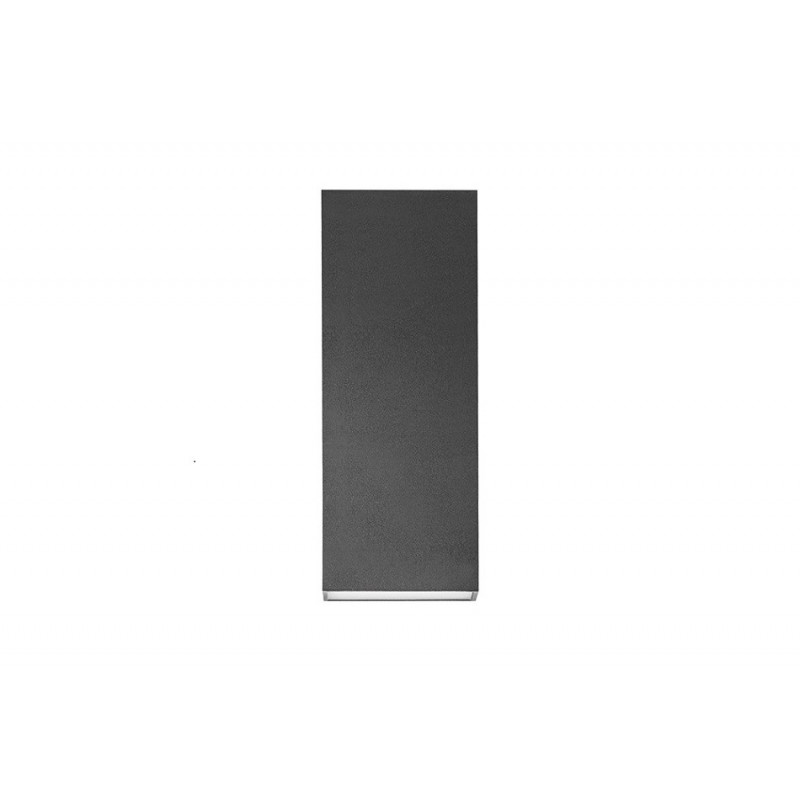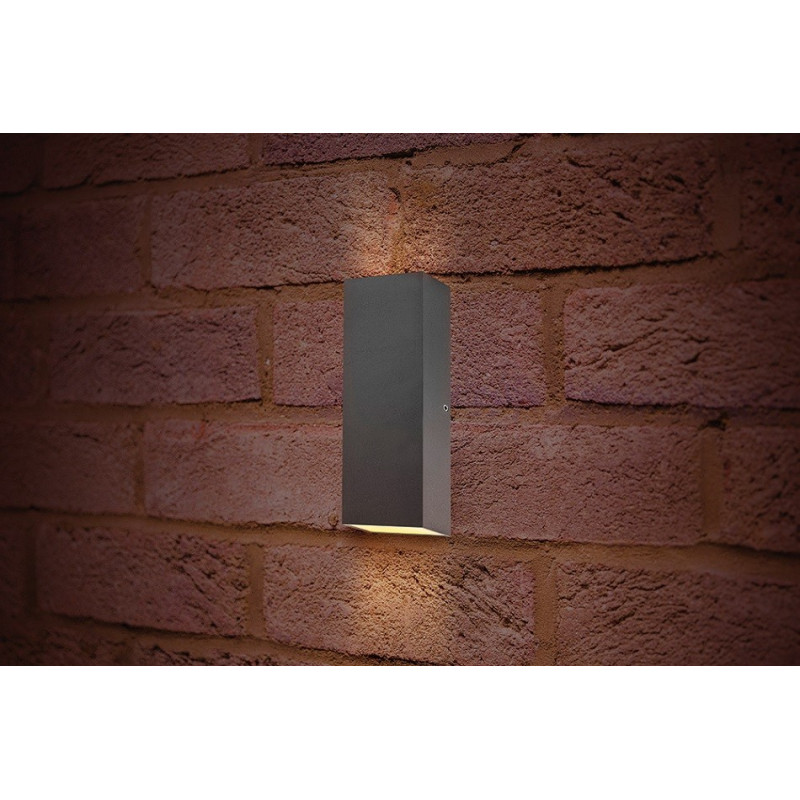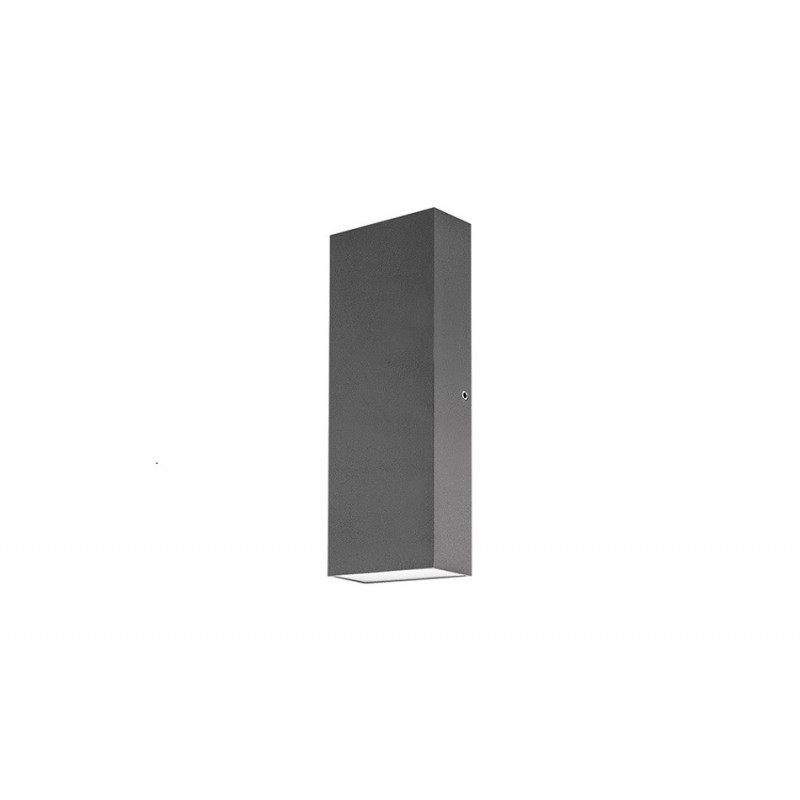 Integral LED Outdoor Pablo Wall Light 8W Dark Grey - Warm White
Model: ILDEA010
£21.59

Inc VAT

( FREE UK Delivery On Orders Over £150* )

£17.99

Ex VAT

( FREE UK Delivery On Orders Over £150* )
The new outdoor lighting range from Integral LED lights up any residential or commercial area in style. Their stylish, contemporary design will enhance any home exterior. However, do not let their "designer" look fool you - they are both weatherproof and hard-wearing, designed to last against the elements.
Named after one of the great painters in cubism, the Pablo wall light emits a mesmerising up/down light effect. The Led ILDEA010 has a 300-lumen light output in an up/down direction and only uses 8 Watts making it a fantastic energy efficient product. It has an energy rating of A++ and is extremely energy efficient with a power consumption of 8W and an average life of 25,000 hours under normal usage conditions.
The unit is solid and sturdy with a hard-wearing die cast aluminium body and comes with an IP54 rating eliminating any fears of water ingress that would normally damage a light.
3 year manufacturer warranty.
Low electricity cost

Hard wearing and weatherproof

Non dimmable