Digi-Line DE50DX95Z Double Panel Electric Radiator 1500W
Model: DE50DX95Z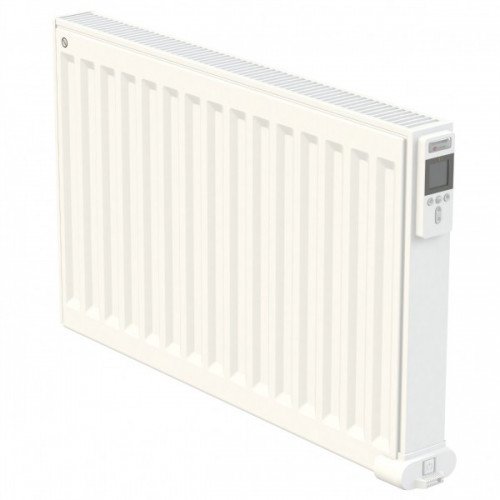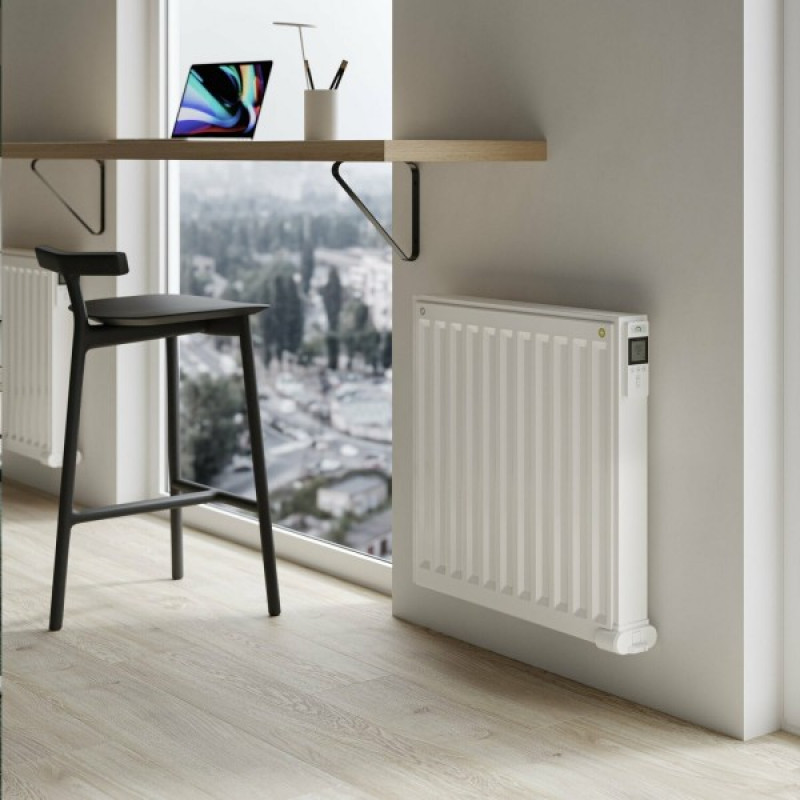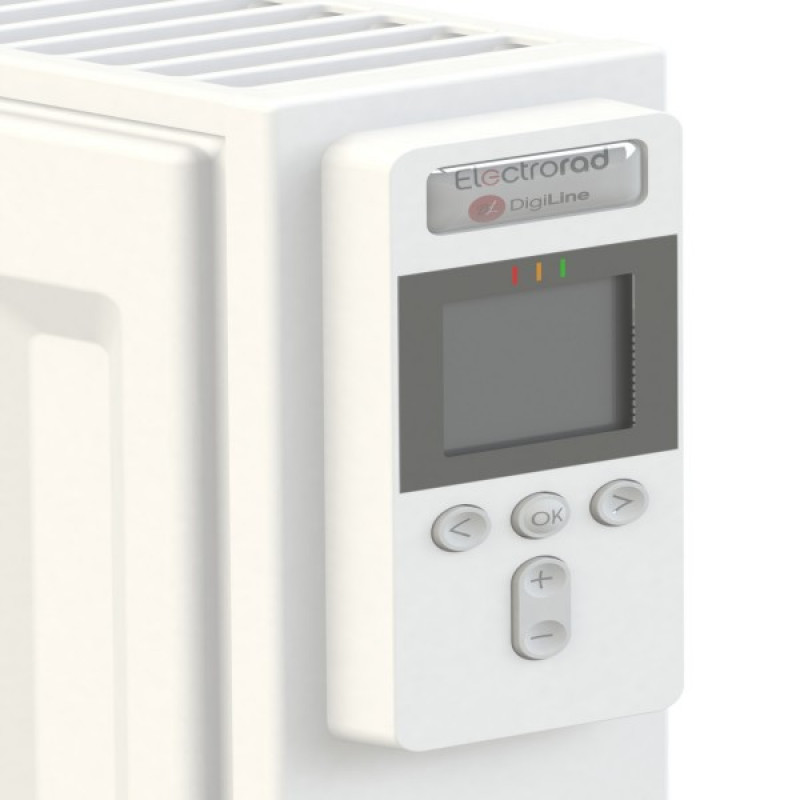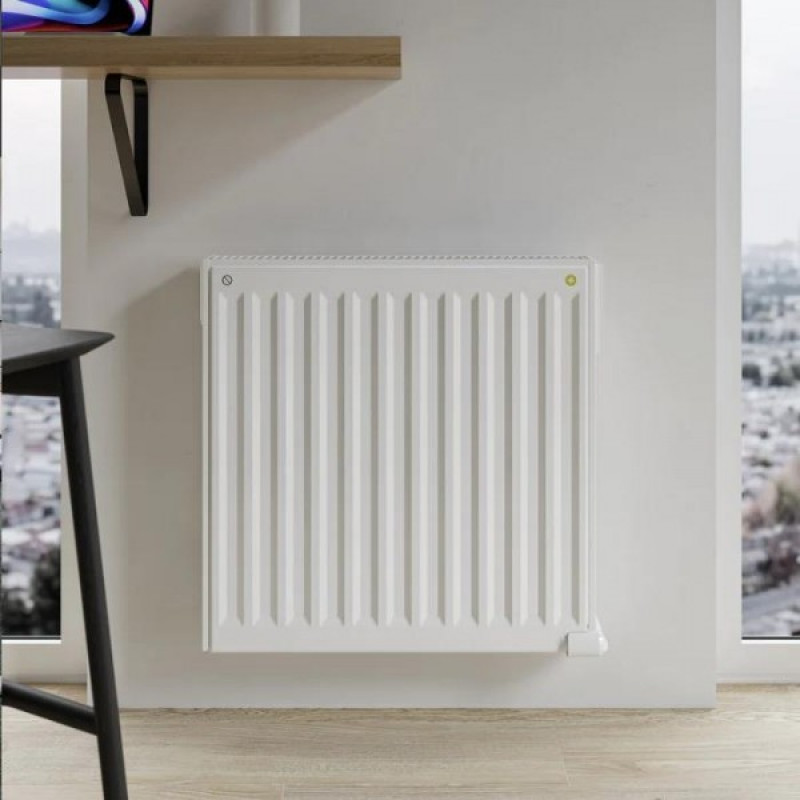 Digi-Line DE50DX95Z Double Panel Electric Radiator 1500W
Model: DE50DX95Z
£434.40

Inc VAT

( FREE UK Delivery On Orders Over £150* )

£362.00

Ex VAT

( FREE UK Delivery On Orders Over £150* )
Electrorad Digi-Line Double Panel 1500w Electric Radiators maximise energy efficiency with the latest thermal fluid technology, a high-precision electronic thermostat, and the option of fully programmable heating control. Digi-Line radiators feature an oil-filled central cavity which uses 100% efficient electric elements to heat the radiator surface rapidly and uniformly, ensuring even heat distribution throughout your home without hot or cold spots. Central convection fins create the perfect balance of radiated and convected heat, warming you directly as well as warming the air. The precision thermostat is accurate to within a tenth of a degree, switching the radiator on or off automatically to maintain a comfortable temperature. With good insulation, this means the radiators only use power for a fraction of the time.
This version of the Digi-Line features energy-saving open window detection and adaptive start functions. Open window detection allows the radiator to shut down whenever it senses an opened window, reducing wasted heat. Whereas adaptive start allows the Digi-Line to begin heating in advance of its schedule, ensuring it reaches optimum temperature precisely when it should.
The Digi-Line is also mess-free, easy to maintain and very durable. The thermal fluid cannot freeze and is specifically designed to prevent internal corrosion. The radiators do not use a circulation pump or any other moving parts, ensuring that the radiator elements do not wear down.
The traditional steel design of our radiators make them timeless additions to any home. They're eco-friendly too: made and designed in Britain with 100% recyclable fluid.
Electrorad radiators do not come supplied with a plug, which means they will need to be hardwired by a professional electrician. For plug-in-and-go installation, a plug must be purchased and fitted to the cable. The radiators can then be mounted to the wall and plugged into the nearest socket. The optional central programmer communicates with in built radio receivers in each radiator, this programmer does not require extra wiring. The programmer can be used freestanding or can be easily mounted on the wall.
10 years warranty for the radiator body and fluid seals. 2 years warranty for electrics and electronics.

Technical specifications
| | |
| --- | --- |
| Brand | Electrorad |
| Child lock | Yes |
| Colour | White |
| Depth | 80 mm |
| Dimensions | 950mm x 500mm x 80 mm |
| Heats up to | 15 m² |
| Height | 500 mm |
| Portable | No |
| Range | Digi-Line |
| Thermal technology | Oil Filled |
| Timer | Yes |
| Warranty (Body) | 10 Years |
| Warranty (Electrical Components) | 2 Years |
| Wattage | 1500 W |
| Width | 950 mm |
| WiFi compatible | Optional |