Wiha TorqueVario®-S Screwdriver Set 0.8-0.5 Nm Mixed
Model: 26893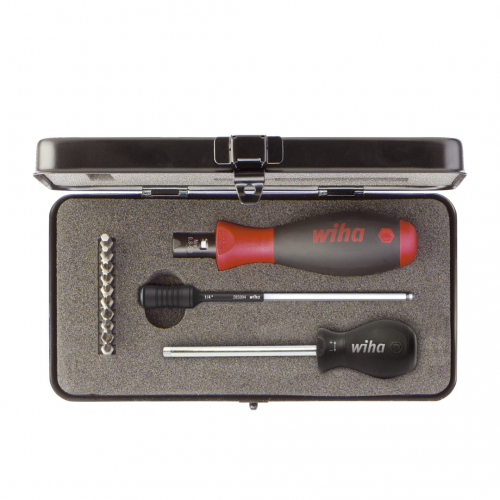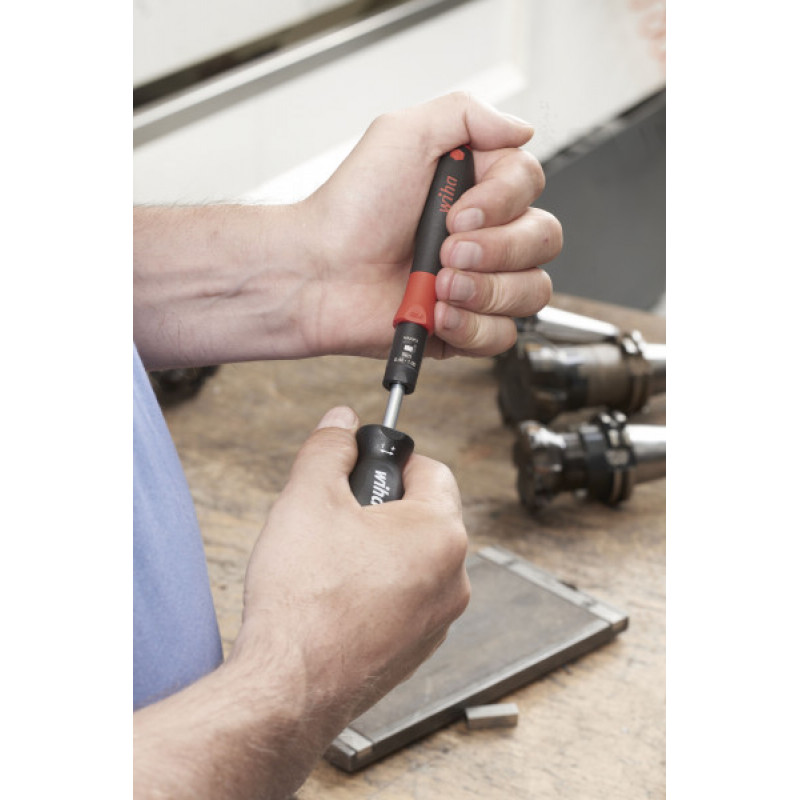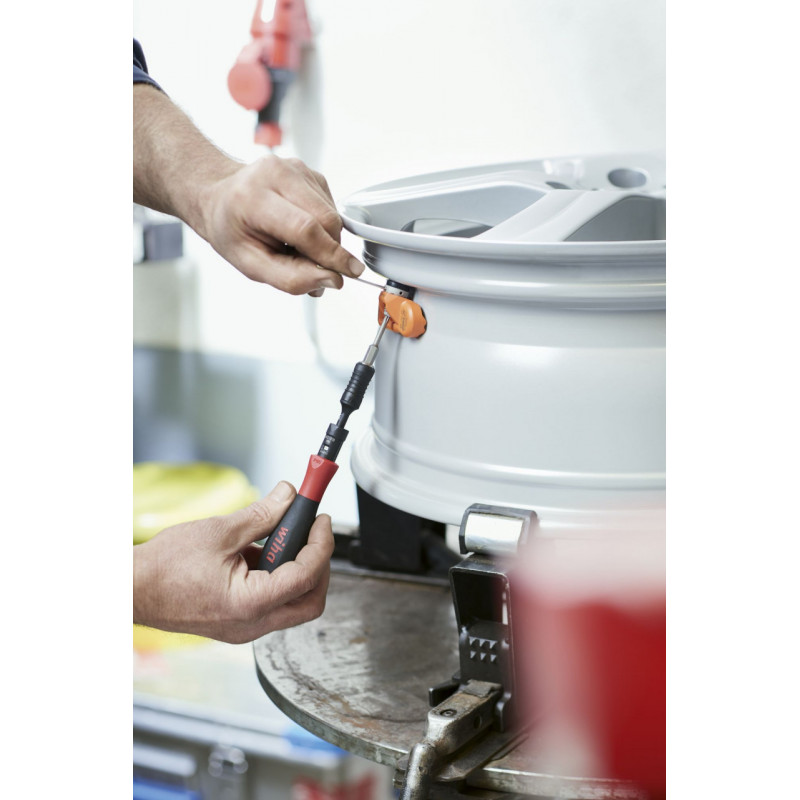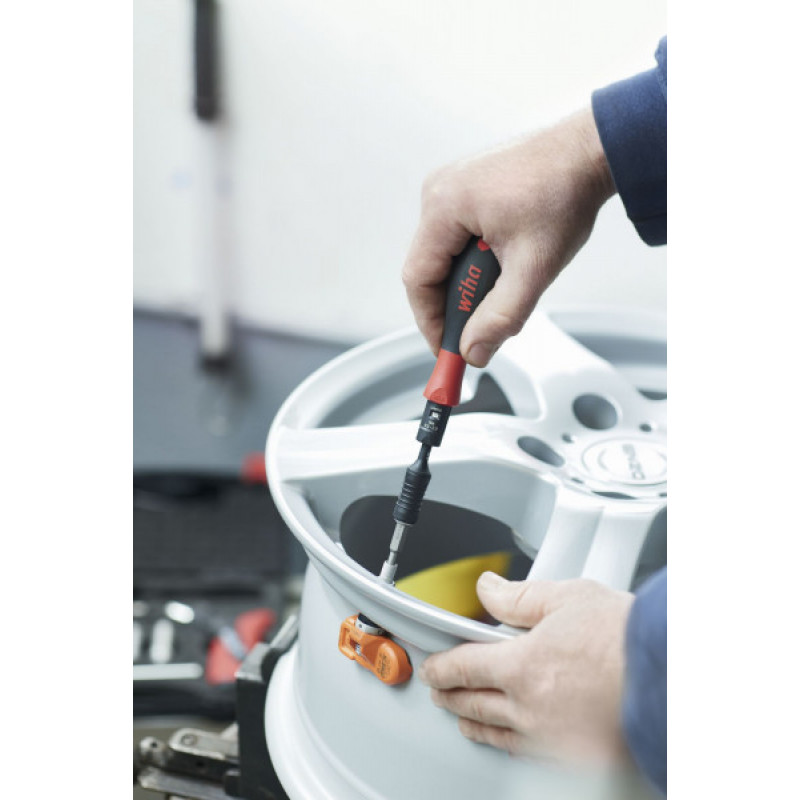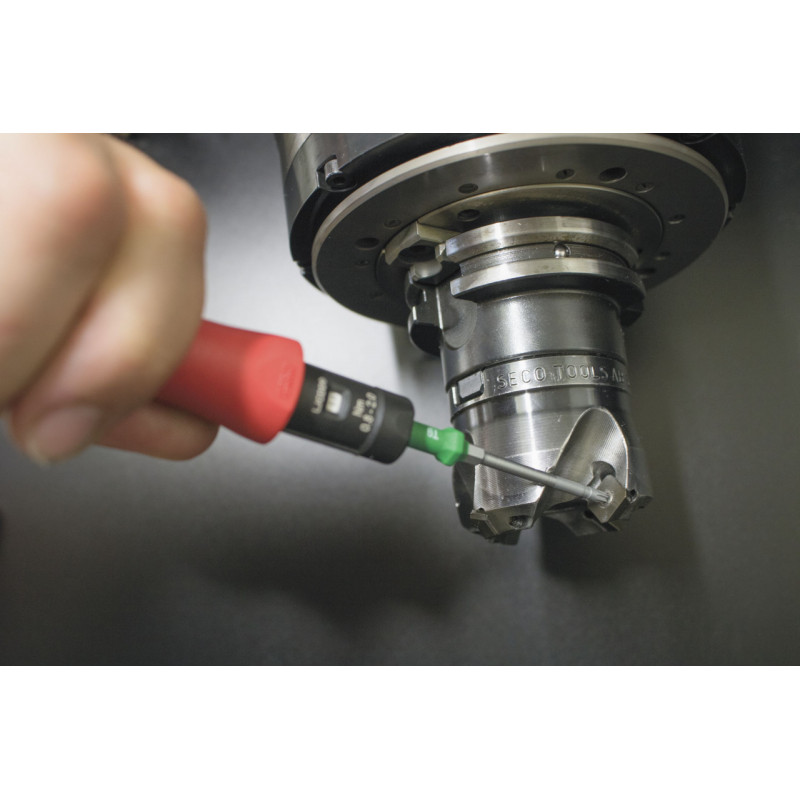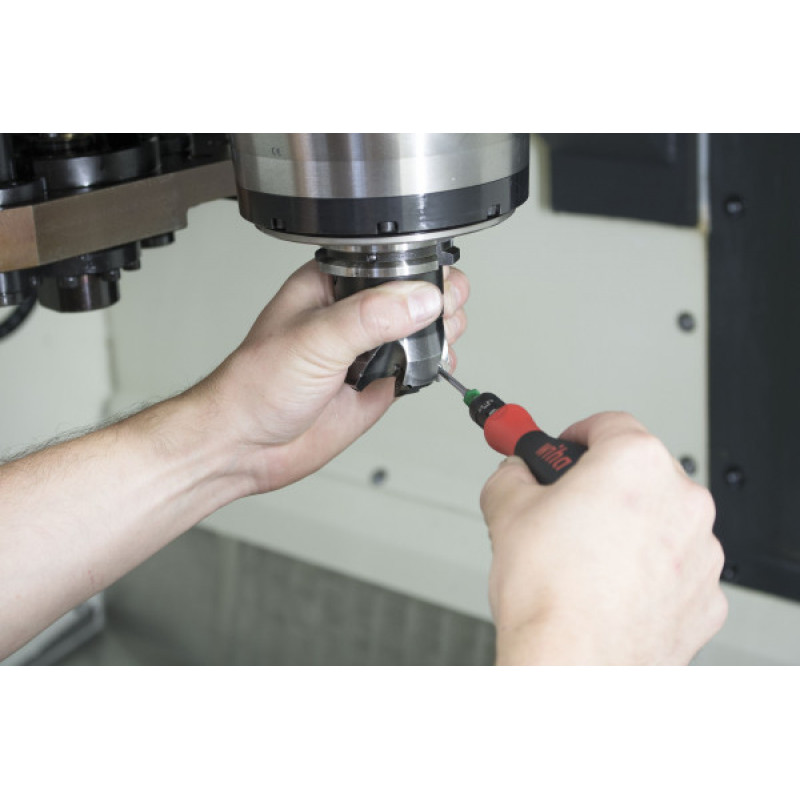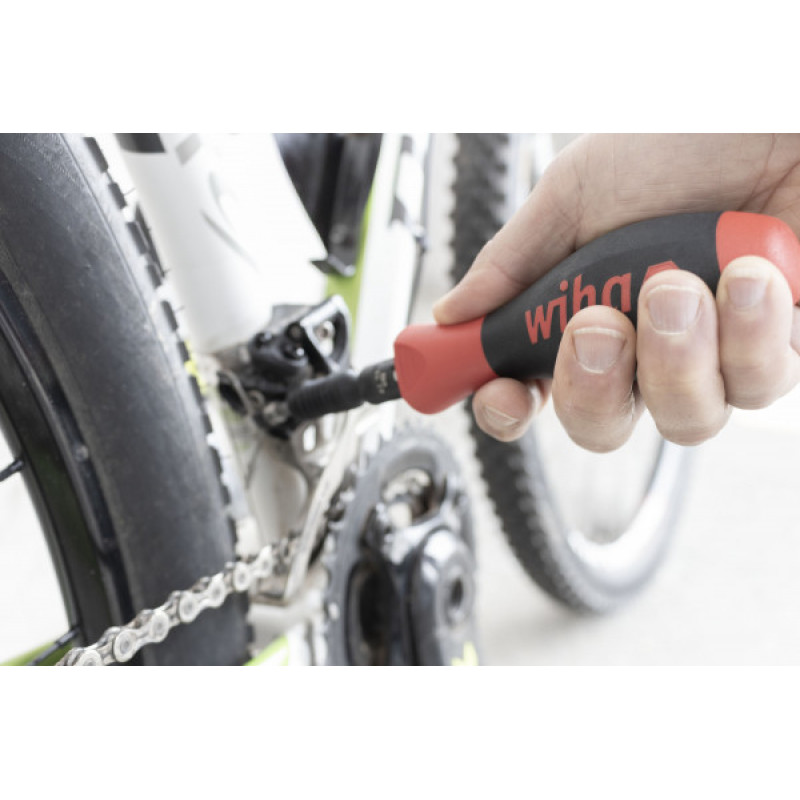 Wiha TorqueVario®-S Screwdriver Set 0.8-0.5 Nm Mixed
Model: 26893
£127.19

Inc VAT

( FREE UK Delivery On Orders Over £150* )

£105.99

Ex VAT

( FREE UK Delivery On Orders Over £150* )
The TorqueVario®-S torque screwdriver set provides the right torque for process safety. The tool set contains an ergonomically shaped torque screwdriver with an integrated numeric scale, 10 standard bits for all applications, a bit holder and an adjusting tool. All components are arranged practically in a high-grade, sturdy box, where they are easy to identify. The torque screwdriver covers a wide variety of applications with a torque range between 0.8 and 5.0 Nm. A clearly audible, physically perceptible signal emitted when the torque is produced guarantees process safe torque mechanics, protecting against damage to materials and eliminating the need for retouching. With a release accuracy of +/- 6%, the torque tool complies with EN ISO 6789 requirements.
Standard
DIN EN ISO 6789.
Extra
Incl. works inspection protocol. Delivered in practical plastic box.
Note
Bit holders or blades are not included in delivery.
Application
For applications where recommended torque settings are important. Use in combination with a Wiha torque interchangeable blade.
1x Torque screwdriver TorqueVario®-S variably adjustable torque limit 0.8 - 5 (26463)
1x Bit holder clamping with ball for torque screwdriver with long handle 1/4" (27526)
1x Setting tool for torque screwdriver with long handle 90 mm (26864)
1x Bit Standard 25 mm Phillips 1/4" C6,3 PH1 (01657)
1x Bit Standard 25 mm Phillips 1/4" C6,3 PH2 (01658)
1x Bit Standard 25 mm Pozidriv 1/4" C6,3 PZ1 (01688)
1x Bit Standard 25 mm Pozidriv 1/4" C6,3 PZ2 (01689)
1x Bit Standard 25 mm TORX® 1/4" C6,3 T10 (01716)
1x Bit Standard 25 mm TORX® 1/4" C6,3 T15 (01717)
1x Bit Standard 25 mm TORX® 1/4" C6,3 T20 (01718)
1x Bit Standard 25 mm TORX® 1/4" C6,3 T25 (01719)
1x Bit Standard 25 mm Hexagon 1/4" C6,3 3.0 mm (01705)
1x Bit Standard 25 mm Hexagon 1/4" C6,3 4.0 mm (01706)
1x Box