Wiha SoftFinish® Screwdriver Set: Slotted and Pozidriv
Model: 07153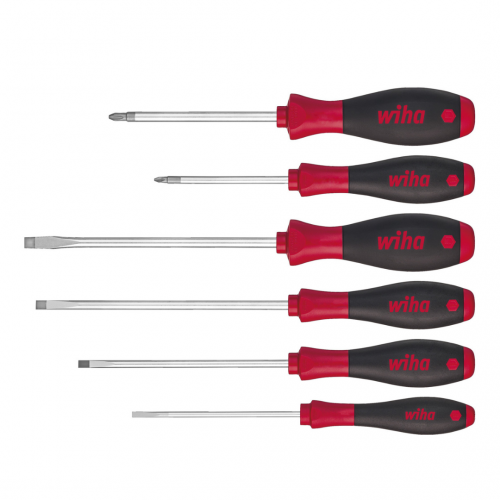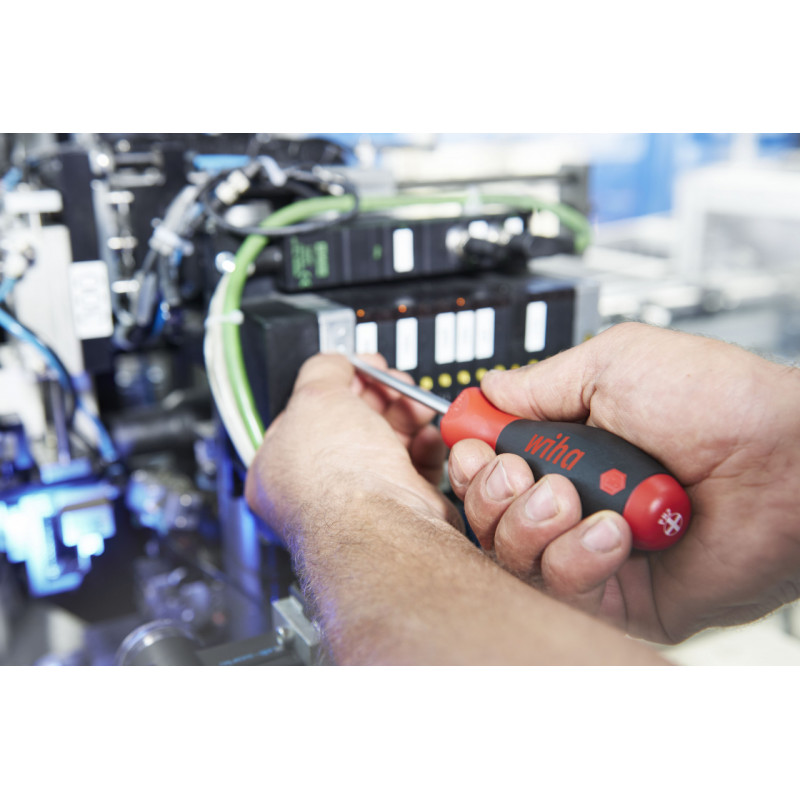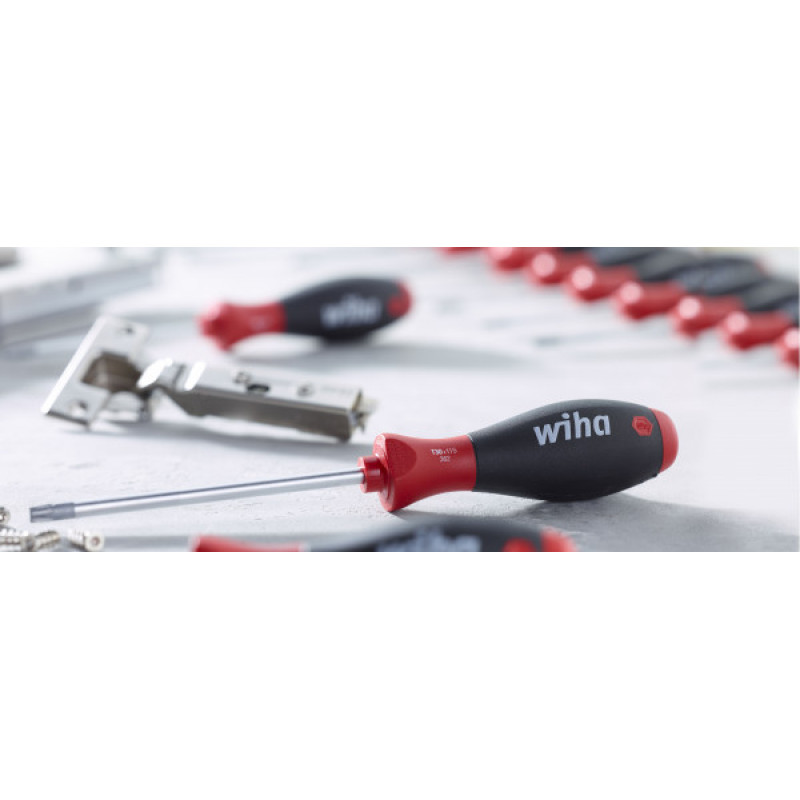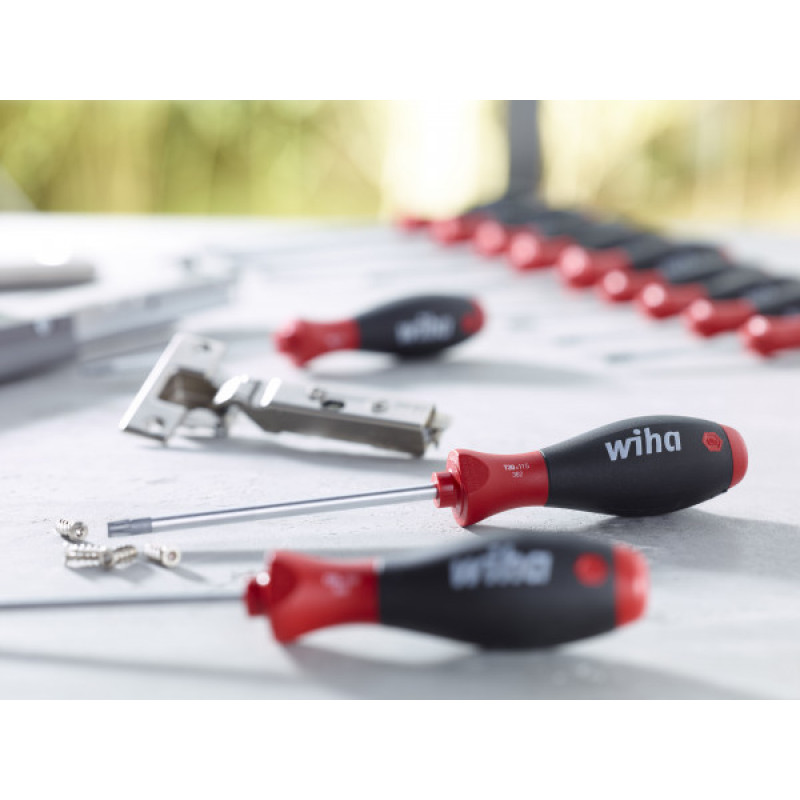 Wiha SoftFinish® Screwdriver Set: Slotted and Pozidriv
Model: 07153
£31.19

Inc VAT

( FREE UK Delivery On Orders Over £150* )

£25.99

Ex VAT

( FREE UK Delivery On Orders Over £150* )
Fastening screws by hand causes considerable strain on wrists and muscles in the long term. The highly ergonomically shaped SoftFinish® screwdriver provides a remedy, ensuring optimal transmission of hand force. The long, slender handle sizes can be used to fasten small screws quickly and firmly. There are also large handle sizes to fasten large screws which can be used to apply greater torques. The various handle sizes have also been matched to the consistently same-sized hand of screw-fastening professionals. The roll-off protection and screw symbol printed on the handle end ensure users work efficiently. Thanks to its optimum grip, the SoftFinish® screwdriver is particularly suitable for applications in dry environments. The position of the soft and hard zones on the handle also supports the perfect grip for quick and powerful turning.
Increases Your Efficiency
Unique Wiha handle-length concept for optimum balance of torque control.
Protects Your Health
With the patented SoftFinish® handle design, ensuring work is kind to hands and muscles. Recommended by doctors and therapists at German Campaign for Healthier Backs.