Wiha PocketMax® Electric VDE Magazine Style SlimBit Screwdriver Set
Model: 45296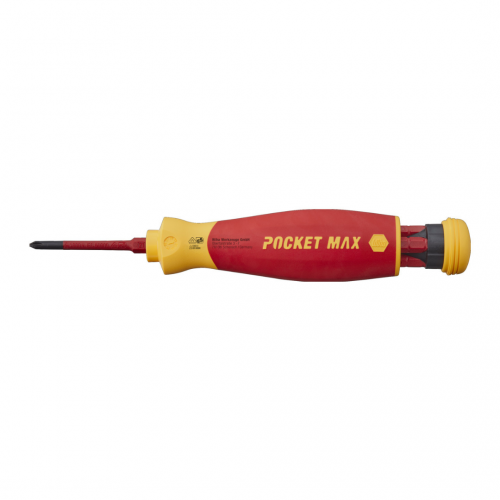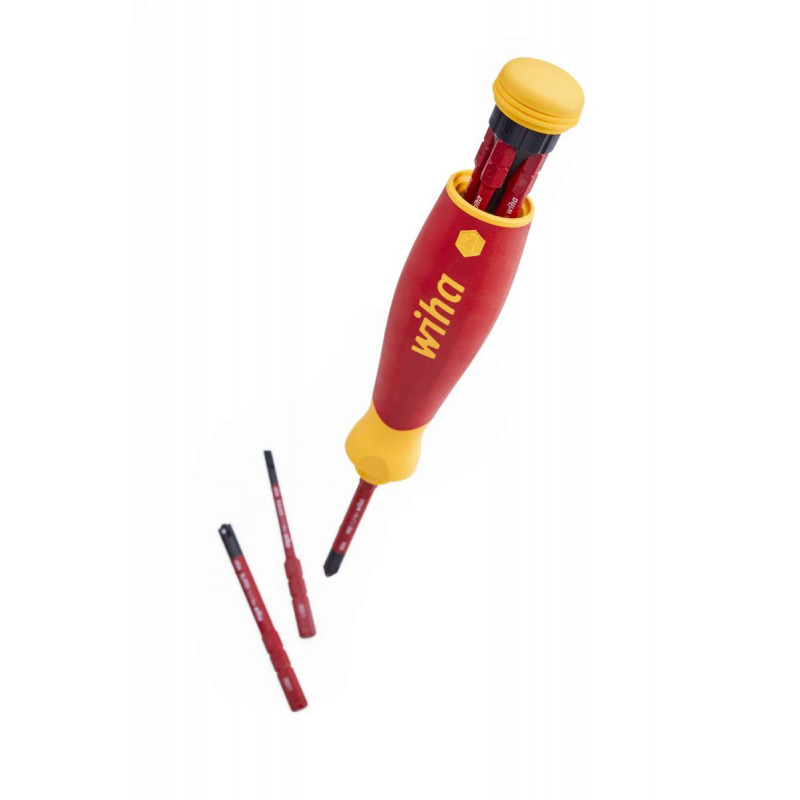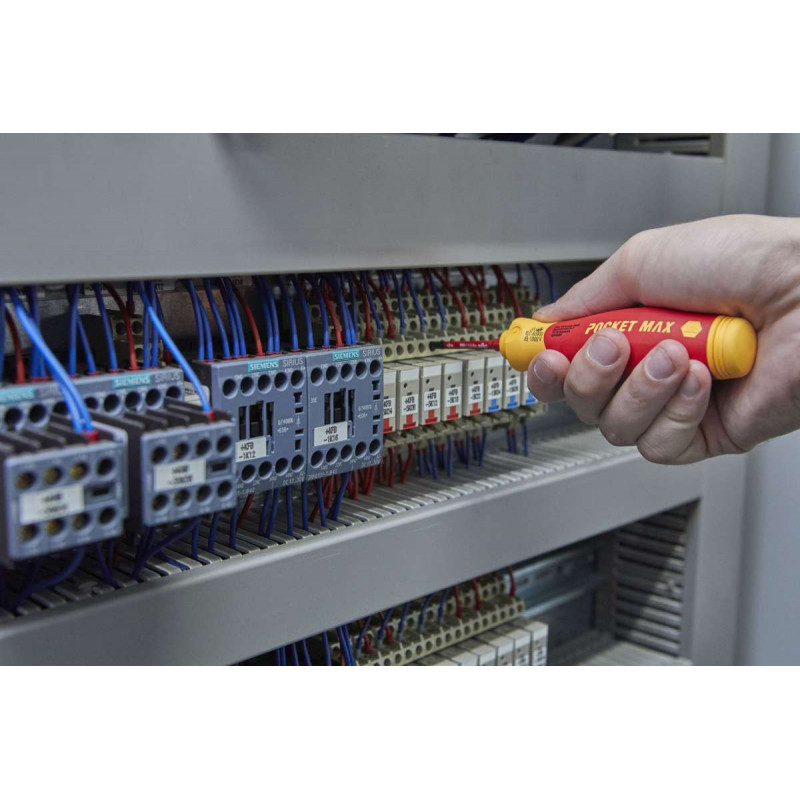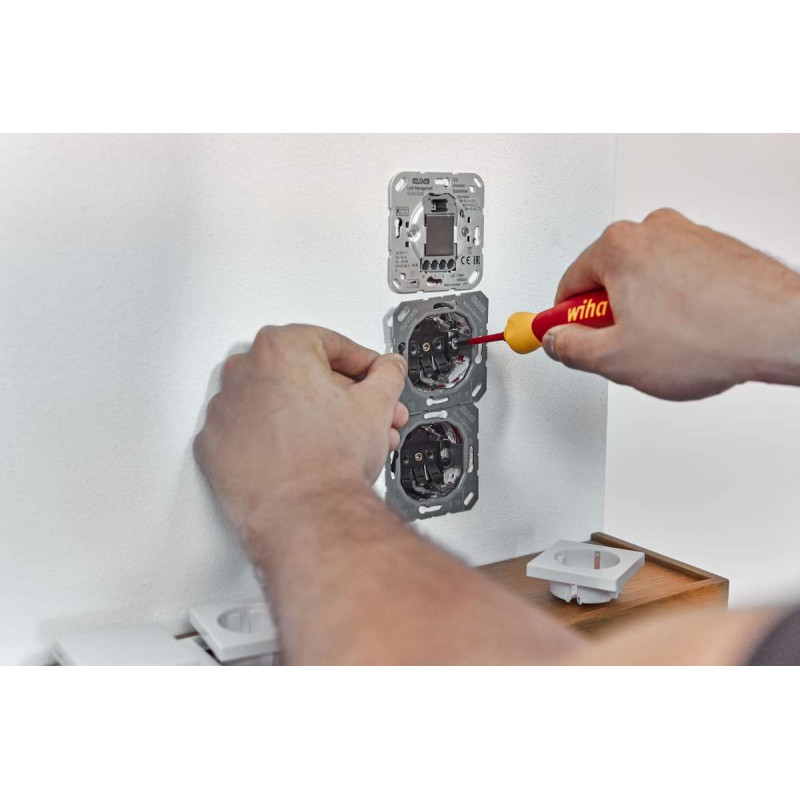 Wiha PocketMax® Electric VDE Magazine Style SlimBit Screwdriver Set
Model: 45296
£35.99

Inc VAT

( FREE UK Delivery On Orders Over £150* )

£29.99

Ex VAT

( FREE UK Delivery On Orders Over £150* )
Multitools are truly multi-faceted, if only they were not so large and heavy. The compact and light PocketMax® from Wiha conveniently fits into any shirt or pants pocket and is the ideal companion for every electrician. Securely stowed away in the handle, the bit depot includes four slimBits. Thanks to a magnetic shut function, the bit depot can very easily be opened to remove the slimBits. Searching for the right bit is therefore a thing of the past. During closing, the bit depot smoothly and easily glides back into the shaft and practically closes by itself thanks to the magnet. The twistable cap brings a further advantage, ensuring convenient handling. The PocketMax® electric also ensures maximum safety. Both the magazine bit holder and the slimBits that it contains are certified to the international IEC 60900 standard. The slender, 75 mm slimBits ensure perfect access to low-lying screws or spring clips thanks to protective insulation fully integrated into bits in the front section.

As seen on eFixx, catch the full episode here: https://www.youtube.com/watch?v=r64-vD9J02E
Includes
1x slimBit electric bit Slotted 3,5 mm x 75 mm (41159)
1x slimBit electric bit Phillips PH1 x 75 mm (34583)
1x slimBit electric bit Phillips PH2 x 75 mm (34584)
1x slimBit electric bit PlusMinus/Pozidriv SL/PZ2 x 75 mm (34590)
Standard
Tested according to IEC 60900.
Application
Suitable for controlled fastening for live parts up to 1,000 V AC, especially for portable use.