Wiha High-Leverage Combination, Water Pump and Heavy-duty Diagonal Cutters Professional Set
Model: 26854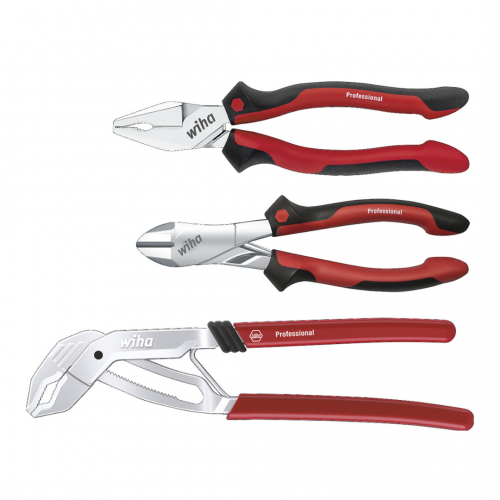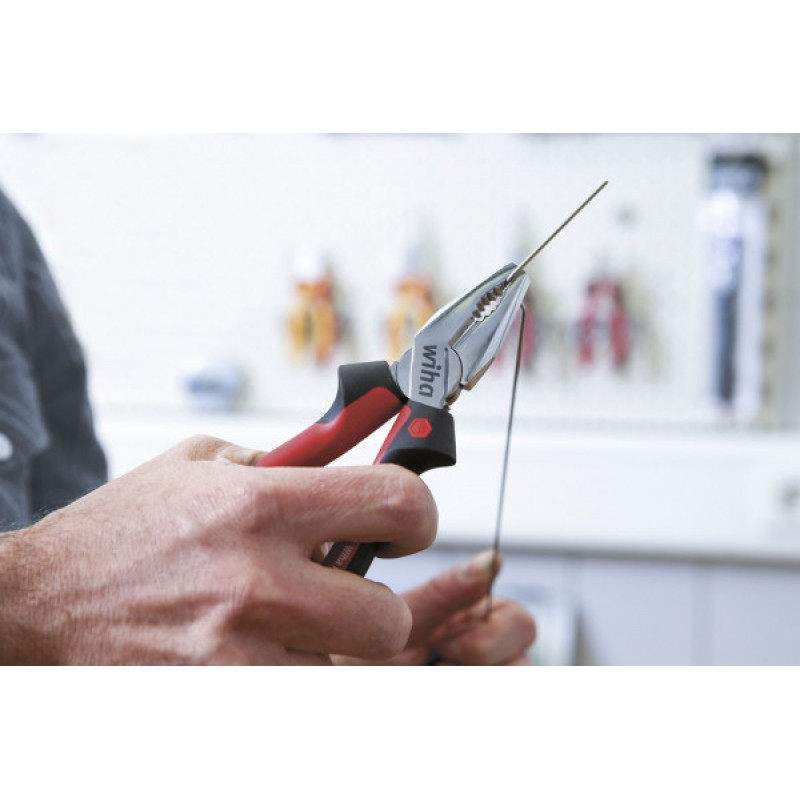 Wiha High-Leverage Combination, Water Pump and Heavy-duty Diagonal Cutters Professional Set
Model: 26854
£78.28

Inc VAT

( FREE UK Delivery On Orders Over £150* )

£65.23

Ex VAT

( FREE UK Delivery On Orders Over £150* )
Protects your health: Special DynamicJoint® design reduces effort required for cutting.
Makes handling easier: Wiha QuickFix water pump pliers with simple and rapid opening width setting, especially during constantly changing applications.
Lowers your costs: Durable thanks to high-quality, chrome-plated plier surface to prevent corrosion.
Increases your safety: Wiha combination pliers enable safe, non-slip gripping in all work situations.
The 3-pc. plier set contains three professional Wiha pliers which pack a punch: Wiha heavy-duty diagonal cutters with a two-component handle and opening spring feature effortless cutting for tough usage.
The plier joint with DynamicJoint® ensures hand force is optimally applied when cutting, providing up to 40% greater cutting force.
With their semi-circular head, these powerful pliers also guarantee a clean-cut edge.
The high-quality chrome-plated plier surface provides protection against rust, thus ensuring the pliers have a long service life.
Besides their DynamicJoint® technology, the also chrome-plated high-leverage combination pliers with a two-component handle also impress thanks to an OptiGrip gripping surface with triple-point support, which guarantees optimum hold on the work piece while working.
The set also contains the automatic water pump pliers QuickFix with a Classic handle and chrome-plated plier surface, which allow optimum grip and hold, and fast setting directly on the work piece during installation work.
1x Combination pliers Professional with DynamicJoint® and OptiGrip with extra long cutting edge 200 mm, 8" (26713)
1x Heavy-duty diagonal cutters Professional with DynamicJoint® with switchable opening spring 180 mm, 7" (41273)
1x Water pump pliers QuickFix Professional automatic 250 mm, 10" (39093)