Wiha PicoFinish® VDE Micro Screwdriver Set Slotted / Phillips / Pozi
Model: 43167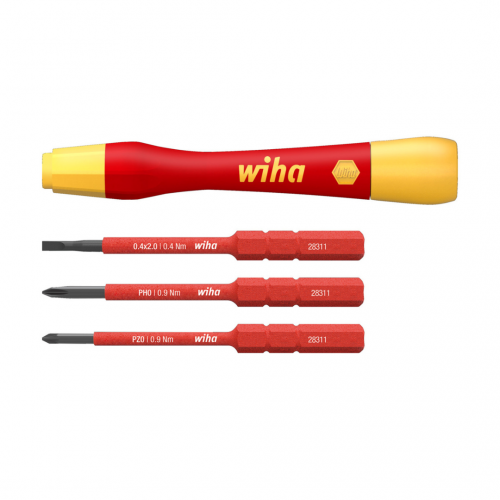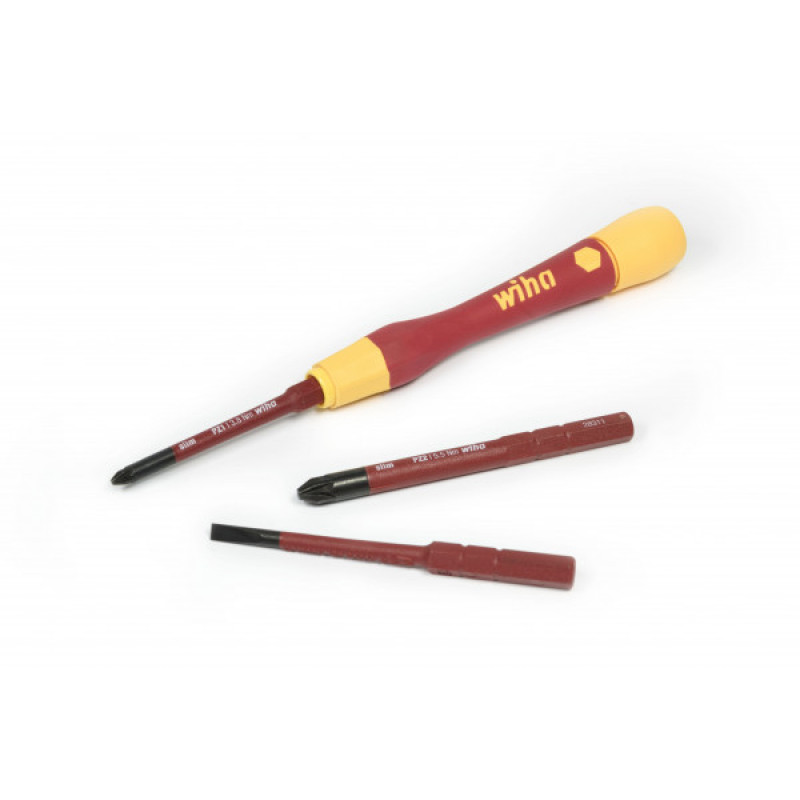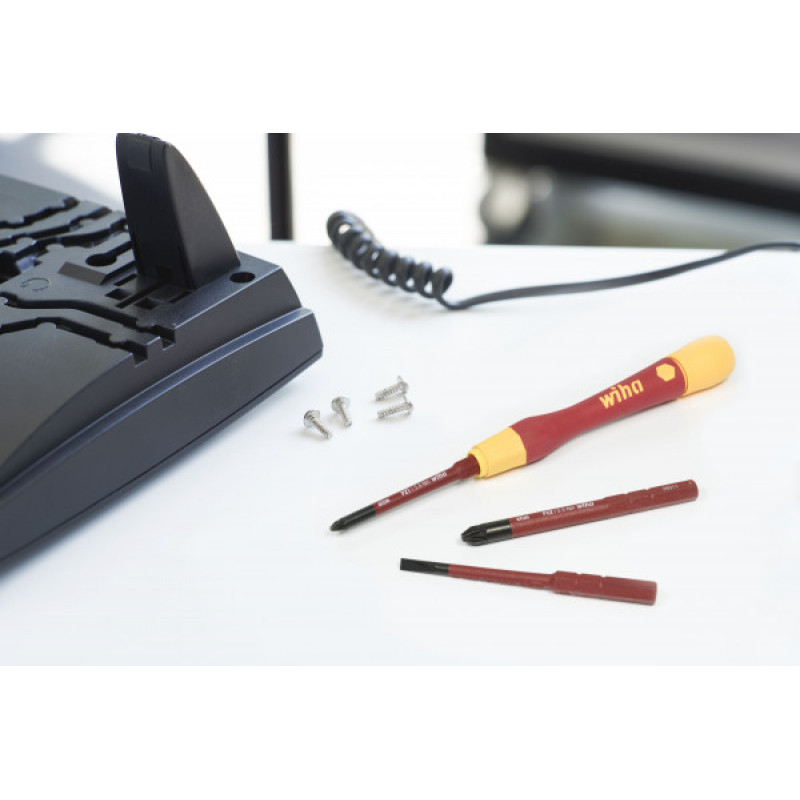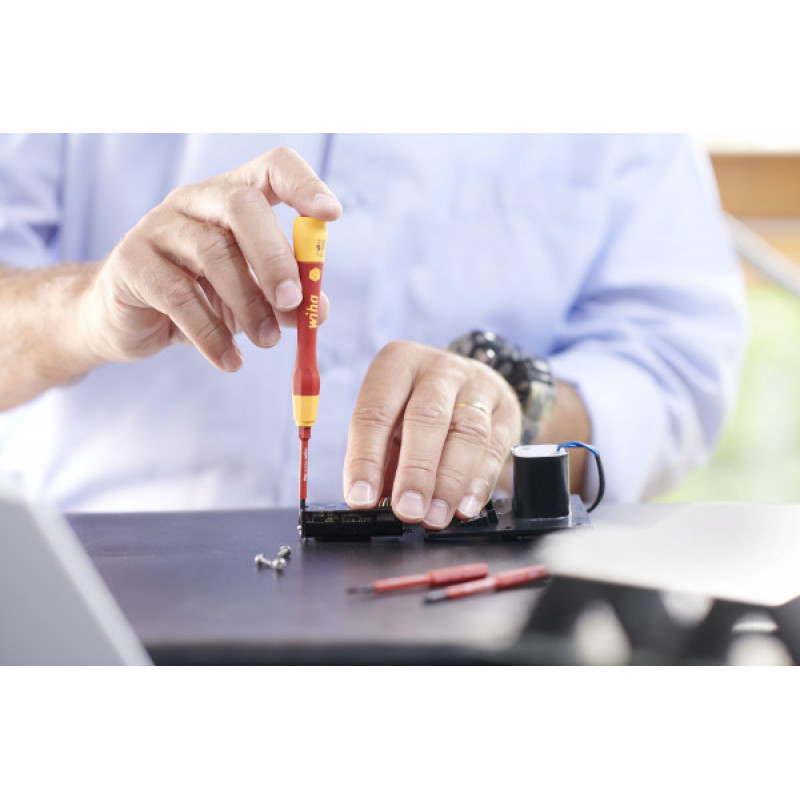 Wiha PicoFinish® VDE Micro Screwdriver Set Slotted / Phillips / Pozi
Model: 43167
£26.51

Inc VAT

( FREE UK Delivery On Orders Over £150* )

£22.09

Ex VAT

( FREE UK Delivery On Orders Over £150* )
Slotted, Phillips and Pozi Screwdriver Set
The challenge with delicate screw fastenings is to work meticulously and carefully without damaging the work piece. Thanks to their long, slim handles and quick-turning zone, Wiha PicoFinish® fine screwdrivers are ideal for delicate, high-precision tasks in the electrical sector. Their ergonomic handle design with a soft zone makes them comfortable to use. The smooth-running rotating cap allows users to turn the screwdriver quickly and sensitively. This fine screwdriver with slimVario® chuck can also handle numerous different screw profiles when used in combination with Wiha slimBits. The set contains three slimBits. The fine screwdriver with its slimBits undergoes routine individual piece testing as per the international IEC 60900 standard, thus providing users with a tool to work safely on live parts up to 1,000 V AC.

Standards:

Manufactured acc. to IEC 60900.
Application:
Ideal for delicate and high-precision fastening tasks for electrical installations and live parts, such as those in smart homes and in telecommunications systems.
1x Fine screwdriver PicoFinish® slimVario® electric
1x slimBit electric bit Slotted 2.0 mm x 75 mm (43115) *
1x slimBit electric bit Phillips PH0 x 75 mm (43116) *
1x slimBit electric bit Pozidriv PZ0 x 75 mm (43117) *