Wiha FlipSelector Standard 25mm Bit Set
Model: 39078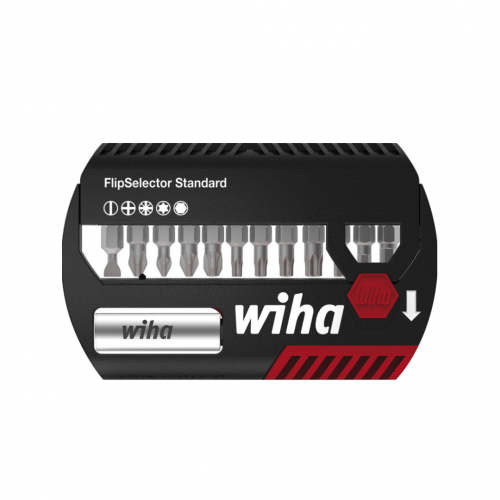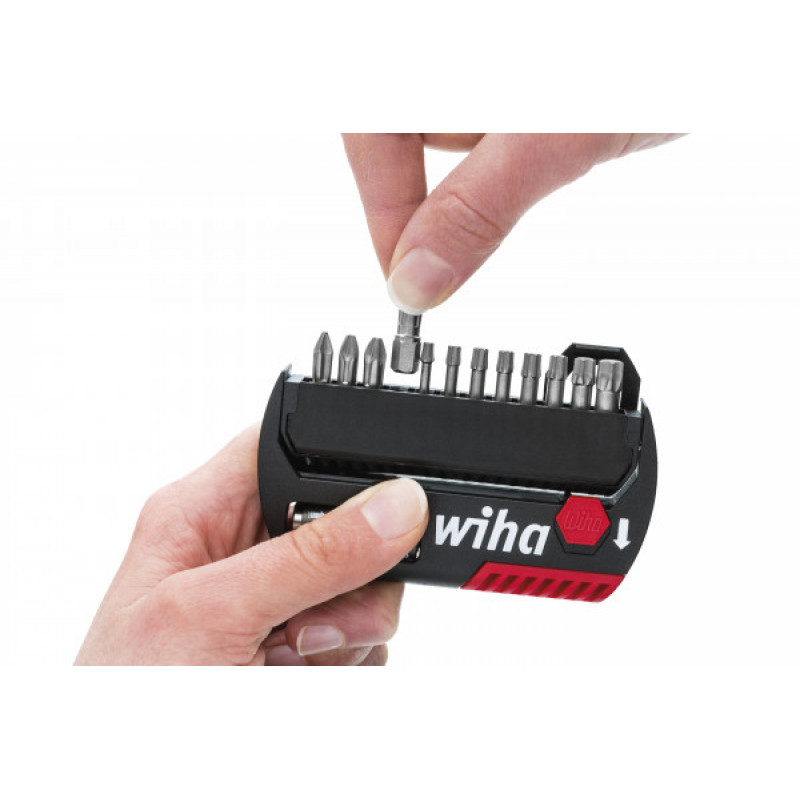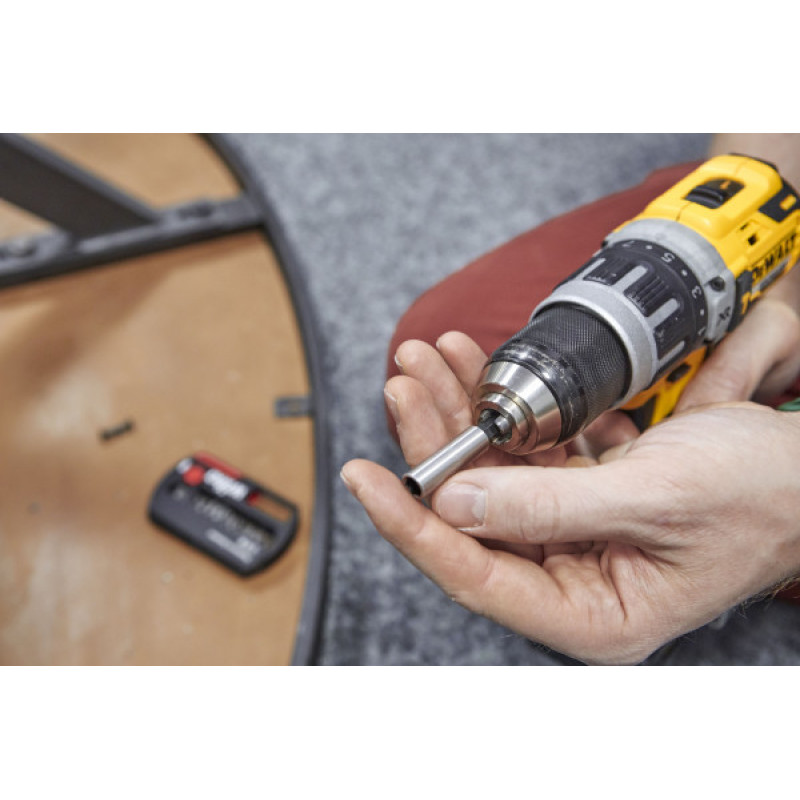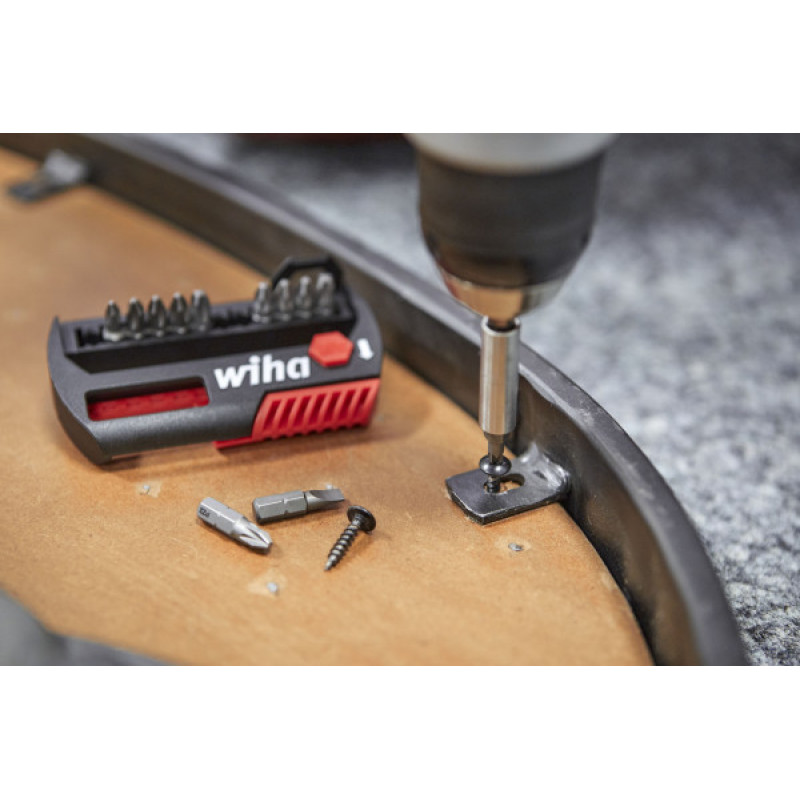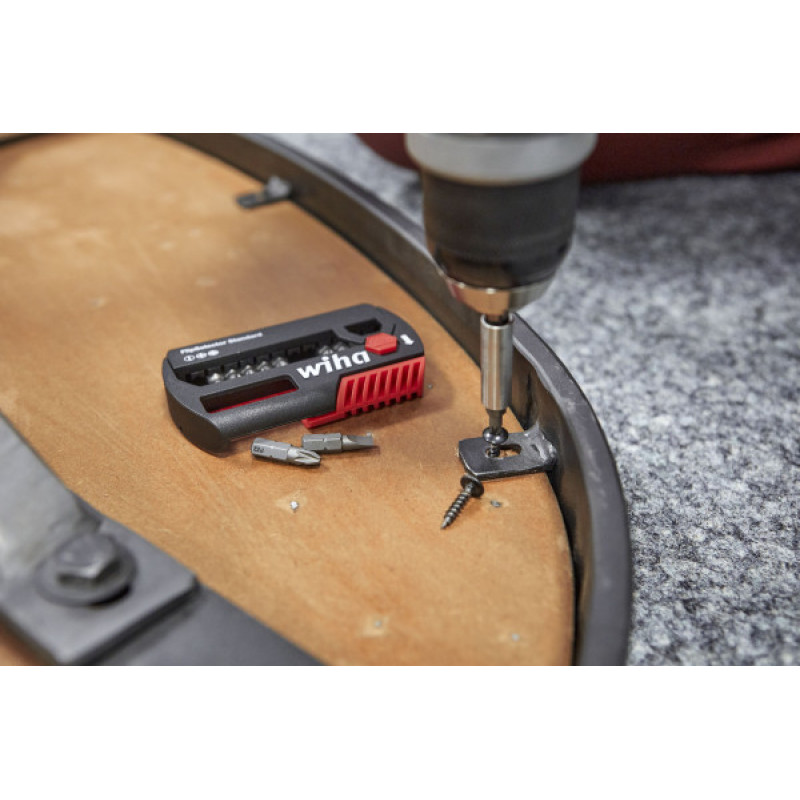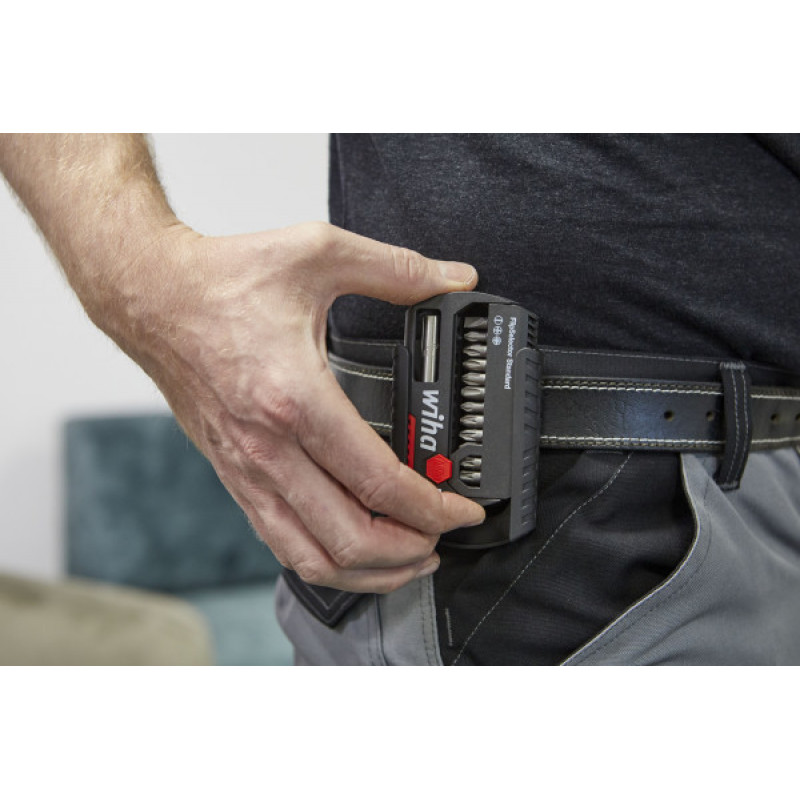 Wiha FlipSelector Standard 25mm Bit Set
Model: 39078
£19.19

Inc VAT

( FREE UK Delivery On Orders Over £150* )

£15.99

Ex VAT

( FREE UK Delivery On Orders Over £150* )
Housing
Extra folding element for the magnetic bit holder. Box of impact resistant, glass-fibre reinforced polyamide - permanently robust. Bit clamping element can be swivelled 180°.
Extra
Design tried and tested a million times Always ready to use - easily fits into trouser pockets or the belt clip.
Application
Slide the Wiha logo down – and the bits are immediately available for removal. Compact bit box with 12 high quality bits. All types of fastening in trade and industry.
Bit holder
1/4" universal holder, magnetic.
Bits
25 mm Standard bits.
1x Bit Standard 25 mm Slotted 1/4" C6,3 5.5 mm (01624)
1x Bit Standard 25 mm Phillips 1/4" C6,3 PH2 (01658)
1x Bit Standard 25 mm Pozidriv 1/4" C6,3 PZ1 (01688)
1x Bit Standard 25 mm Pozidriv 1/4" C6,3 PZ2 (01689)
1x Bit Standard 25 mm Pozidriv 1/4" C6,3 PZ3 (01690)
1x Bit Standard 25 mm TORX® 1/4" C6,3 T15 (01717)
1x Bit Standard 25 mm TORX® 1/4" C6,3 T20 (01718)
1x Bit Standard 25 mm TORX® 1/4" C6,3 T25 (01719)
1x Bit Standard 25 mm TORX® 1/4" C6,3 T30 (01721)
1x Bit Standard 25 mm Hexagon 1/4" C6,3 3.0 mm (01705)
1x Bit Standard 25 mm Hexagon 1/4" C6,3 4.0 mm (01706)
1x Bit Standard 25 mm Hexagon 1/4" C6,3 5.0 mm (01707)
1x Bit holder magnetic 58 mm 1/4" (01895)
1x FlipSelector