Wiha 16 Piece slimVario® SoftFinish VDE Interchangeable Screwdriver & Bit Set
Model: 36068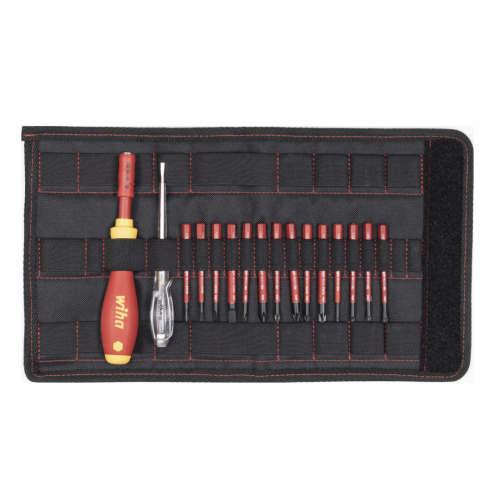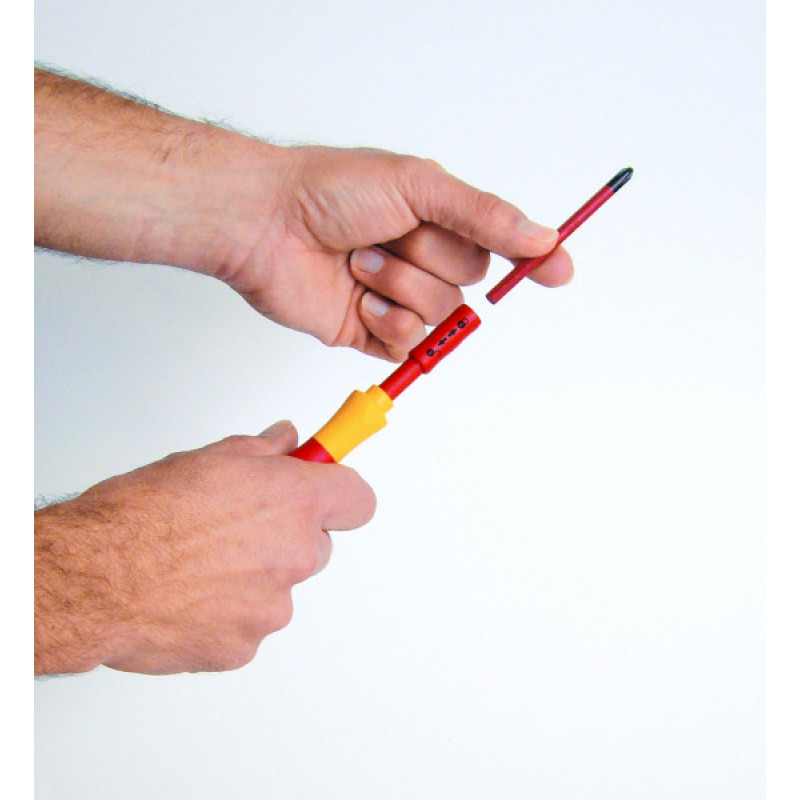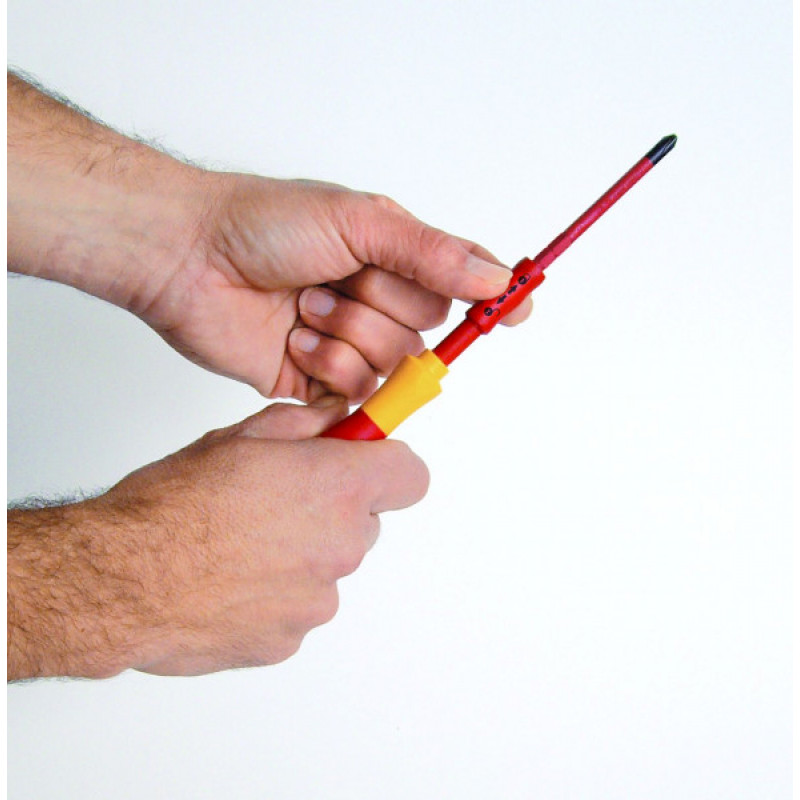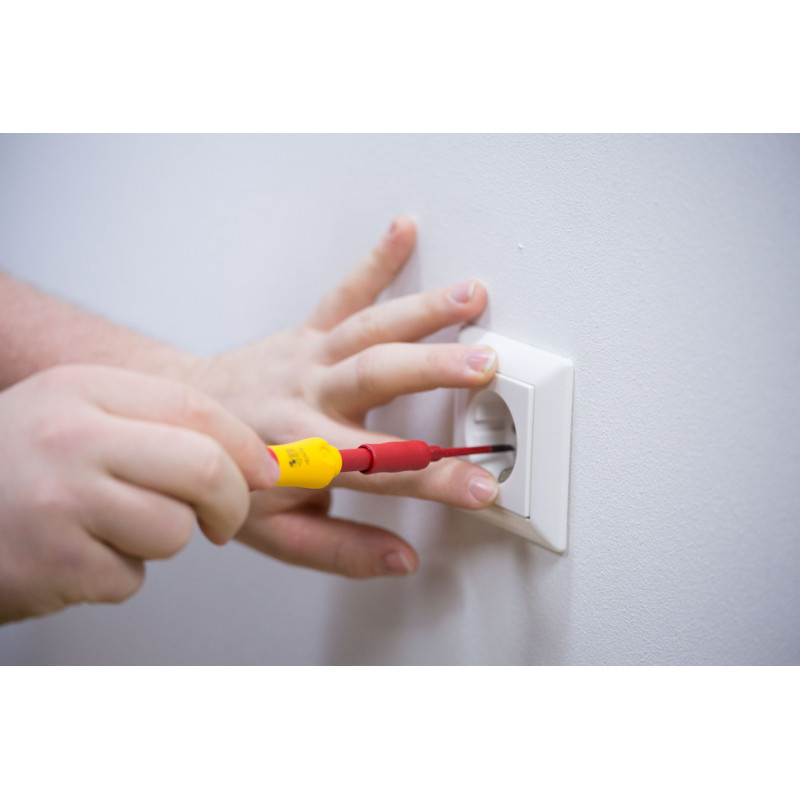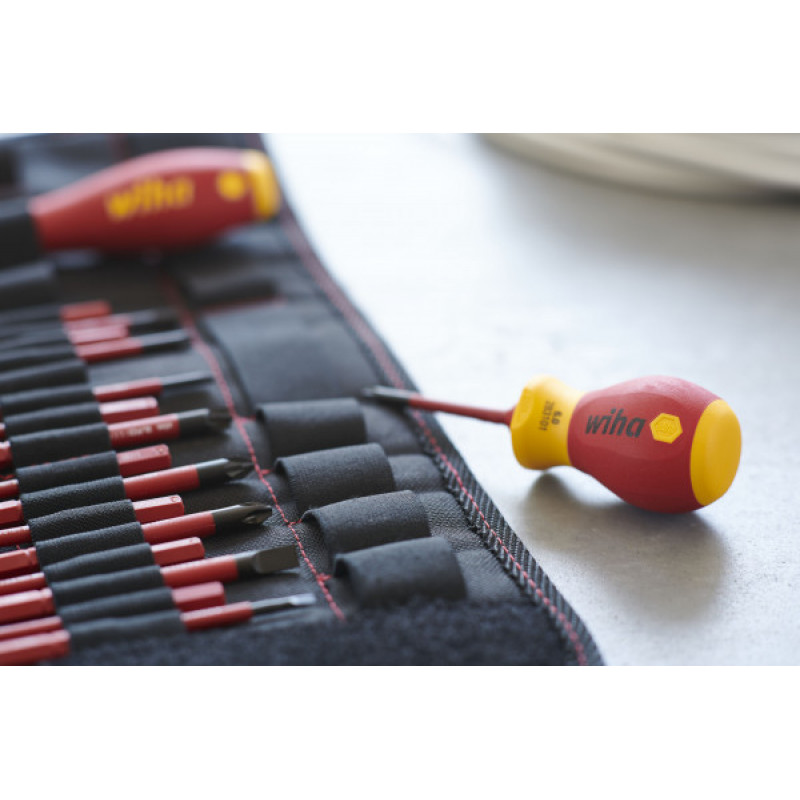 Wiha 16 Piece slimVario® SoftFinish VDE Interchangeable Screwdriver & Bit Set
Model: 36068
£66.41

Inc VAT

( FREE UK Delivery On Orders Over £150* )

£55.34

Ex VAT

( FREE UK Delivery On Orders Over £150* )
Electricians are often faced with different screw profiles when working on live parts during their daily work. With the SoftFinish® screwdriver handle, including interchangeable slimBits, multiple applications can be covered without having to carry a separate screwdriver for each profile. The ergonomically shaped screwdriver handle with roll-off protection fits perfectly in the hand, protecting joints and tendons as users work. Thanks to Wiha slimTechnology, the contained slimBit blades are up to 33% slimmer and can thus * easily reach deep-set screw and spring elements. The insulated screwdriver handle and * slimBits undergo routine individual piece testing as per the international IEC 60900 standard, allowing users to work safely on live parts up to 1,000 V AC.
Standard
Manufactured acc. to IEC 60900.
Application
For screw fastening on live parts up to 1,000 V AC.
1x Screwdriver with bit holder SoftFinish® electric slimVario for slimBits 6.0 mm (34577)
1x slimBit electric bit Slotted 2.5 mm x 75 mm (34578) *
1x slimBit electric bit Slotted 3.0 mm x 75 mm (34579) *
1x slimBit electric bit Slotted 4.0 mm x 75 mm (34580)
1x slimBit electric bit Slotted 5.5 mm x 75 mm (34581)
1x slimBit electric bit Phillips PH1 x 75 mm (34583)
1x slimBit electric bit Phillips PH2 x 75 mm (34584)
1x slimBit electric bit Pozidriv PZ1 x 75 mm (34585)
1x slimBit electric bit Pozidriv PZ2 x 75 mm (34586)
1x slimBit electric bit TORX® T10 x 75 mm (35507) *
1x slimBit electric bit TORX® T15 x 75 mm (35508)
1x slimBit electric bit TORX® T20 x 75 mm (35509)
1x slimBit electric bit TORX® T25 x 75 mm (36071)
1x slimBit electric bit PlusMinus/Pozidriv SL/PZ1 x 75 mm (34589)
1x slimBit electric bit PlusMinus/Pozidriv SL/PZ2 x 75 mm (34590)
1x Voltage tester SoftFinish® single-pole, 110-250 volts Slotted transparent, with push-on clip 3.0 mm (34745)