JCC JC010010/NB FIREGUARD NEXT GENERATION FIRE RATED DOWNLIGHT
Model: JC010010/NB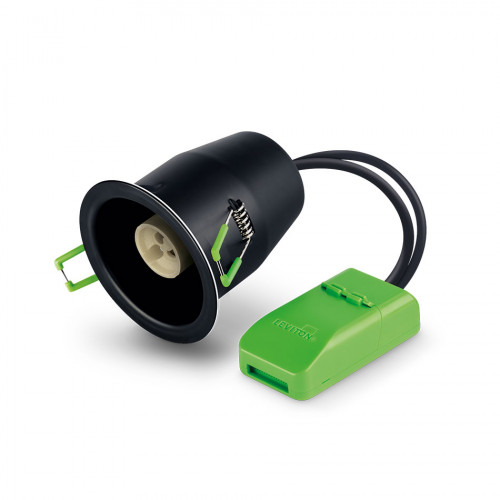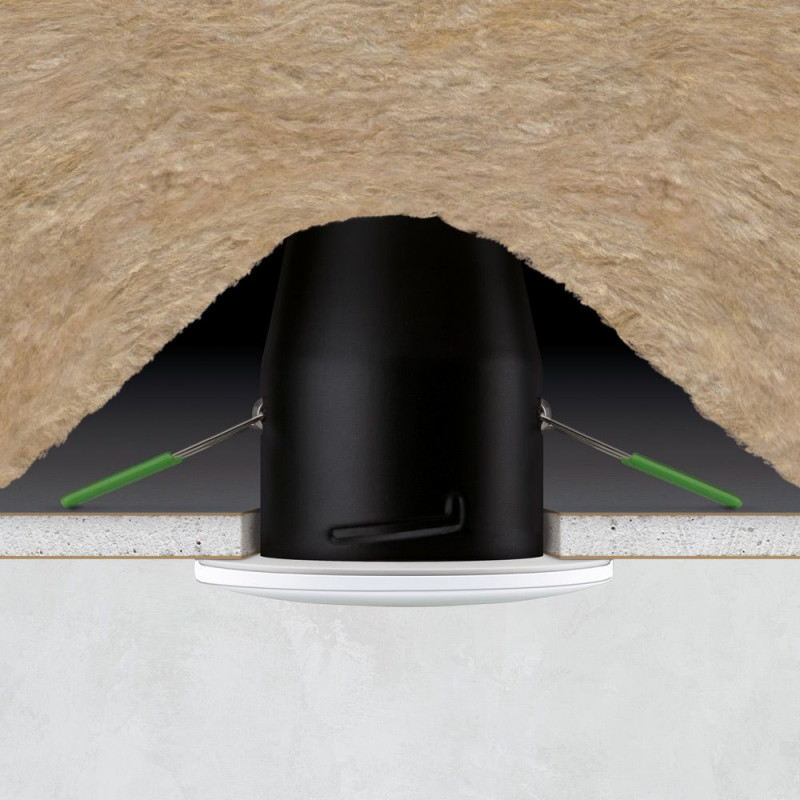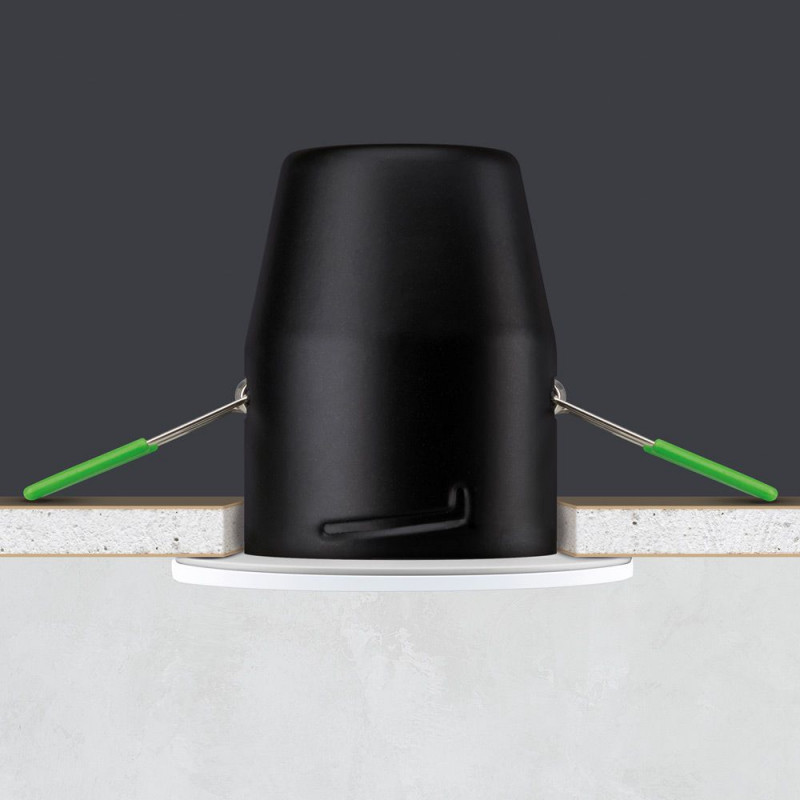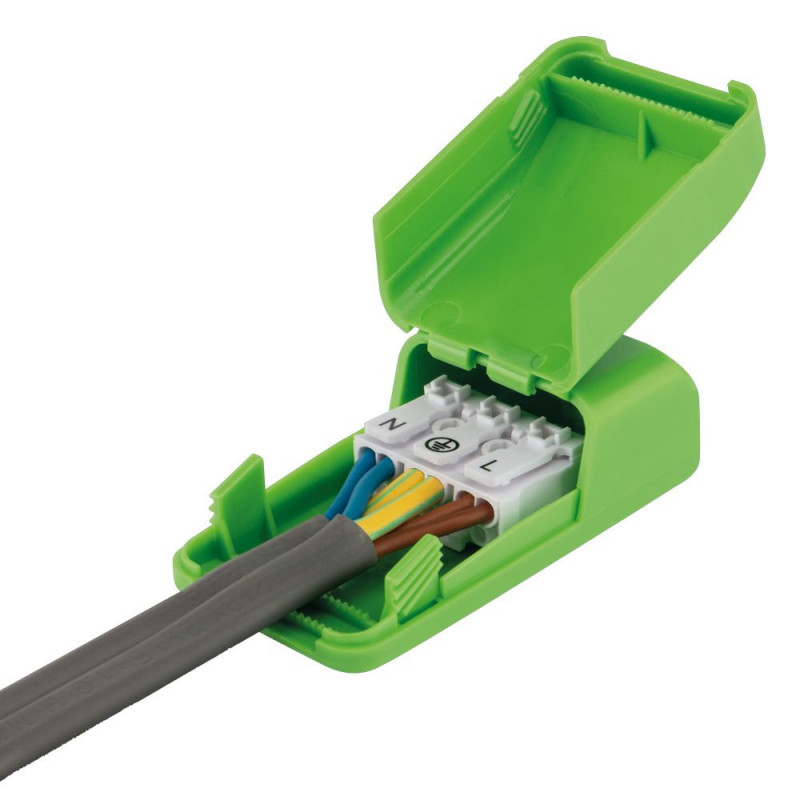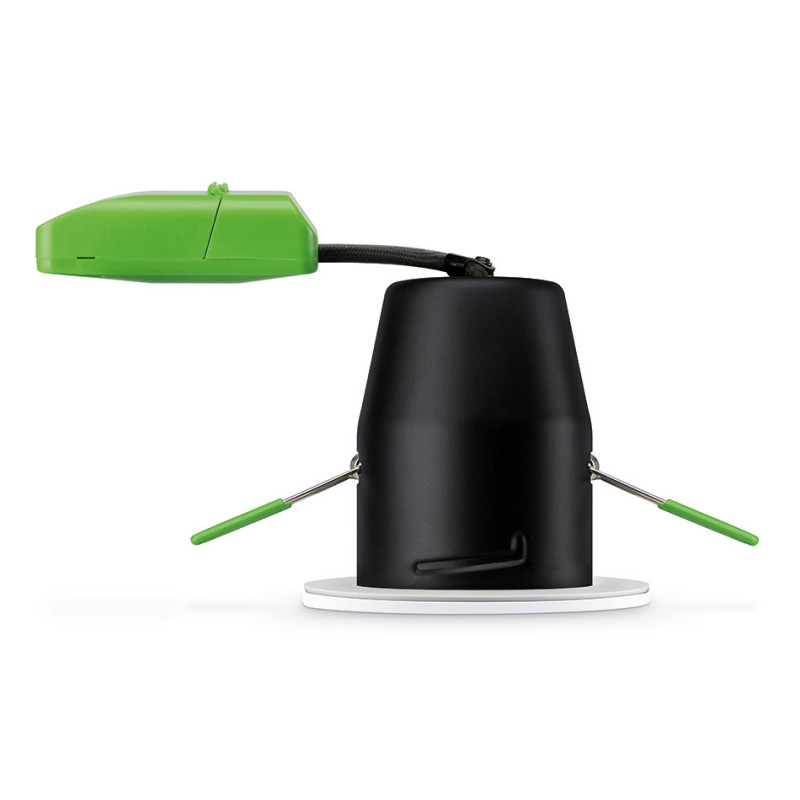 JCC JC010010/NB FIREGUARD NEXT GENERATION FIRE RATED DOWNLIGHT
Model: JC010010/NB
£4.50

Inc VAT

( FREE UK Delivery On Orders Over £150* )

£3.75

Ex VAT

( FREE UK Delivery On Orders Over £150* )
JCC Fireguard JC010010/NB Next Generation Fire Rated Fixed Bezel Downlight. Providing a streamlined, simple installation for fast fitting, alongside a stylish, modern aesthetic and recess mounting to fit seamlessly throughout any home. The Next Generation is the perfect Downlight for contractors and homeowners.
JCC has shortened the can, allowing for use in shallower voids. The downlight has also been narrowed and tapered, for easier entry into the ceiling and improving the mobility of the spring clips, further streamlining the installation process. The quick connect press fit terminal block allows for tool free installation and provides 180° access to the wiring, making the connection process as simple and efficient as possible
The downlight is specially designed to be insulation coverable, shaped to allow for air flow and provide ventilation for the LED, lengthening its life span, making the downlight perfect for usage in insulated ceilings. The Fireguard Downlights are 30, 60 and 90 minute fire rated, helping to prevent the spread of fire throughout your home and provide peace of mind for you and your family.
The Fireguard provides you with flexibility, allowing you the choice of GU10 LED lamp on installation, whilst giving you the choice of lamp colour and wattage. Fitting the bezel is a simple twist and lock process, making future lamp and bezel changes quick and stress free.
The Fireguard bezel range allows for customisation of IP rating, with IP20 and IP65 rated interchangeable bezels available, The IP20 Bezel is suitable for installation all throughout the home including bathrooms, outside of Bathroom Zone 2. When fitted with the IP65 Bezel the downlights can be used inside of Bathroom Zone 1 and is the perfect option for installation throughout bathrooms, wet rooms or as a shower light.
We also stock Fireguard Next Generation Tilt, an IP20 variety, ideal for vaulted ceilings, customising you're lighting or highlighting features and artwork.
Features of JCC JC010010/NB:
Bezel not included, interchangeable aluminium bezel available in white, chrome or brushed nickel, perfect for usage all throughout the home
Designed for GU10 LED lamps - lamps not included
Part B fire rating compliant- 30, 60 and 90 minute fire rating
Airtight (Part C)
Acoustic rated (Part E)
Tested for use in solid, I-Joist and steel open web joist ceilings
Thermally tested for use with mineral wool insulation
Ultra fast press fit,
Loop in/out terminal
Easy twist and lock bezel replacement
Minimum void: 150mm
Spring clip fixing
IP Rating: IP20/IP65
LED compatible
Wattage: 7W LED maximum
Construction: Die cast aluminium
Class: Class 1, earth cable required
Compatible with bulbs A+ to E
Diameter: 87mm
Depth: 108.7mm
Weight: 0.264kg
Standards: BS EN 60598-2-1, 2-2, CE Mark, WEEE symbol
Product code: JC010010/NB
JCC Warranty: 2 years