Electrorad Aeroflow Digital Electric Radiator
Model: AF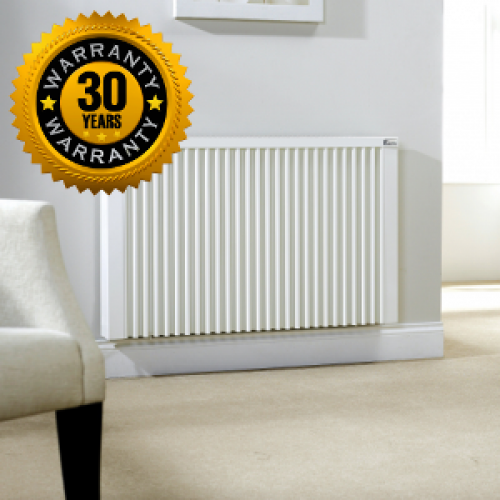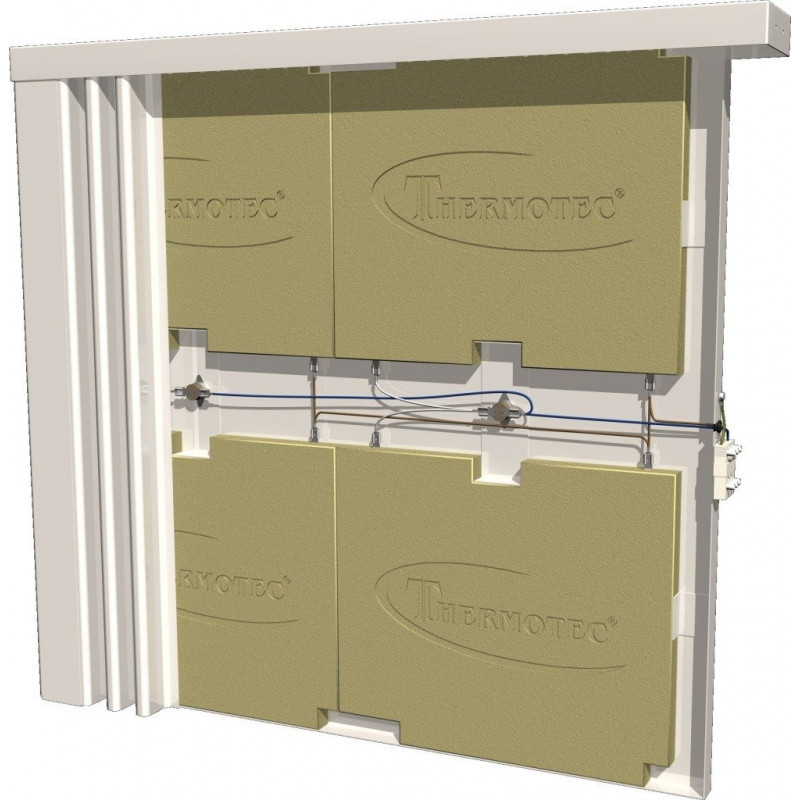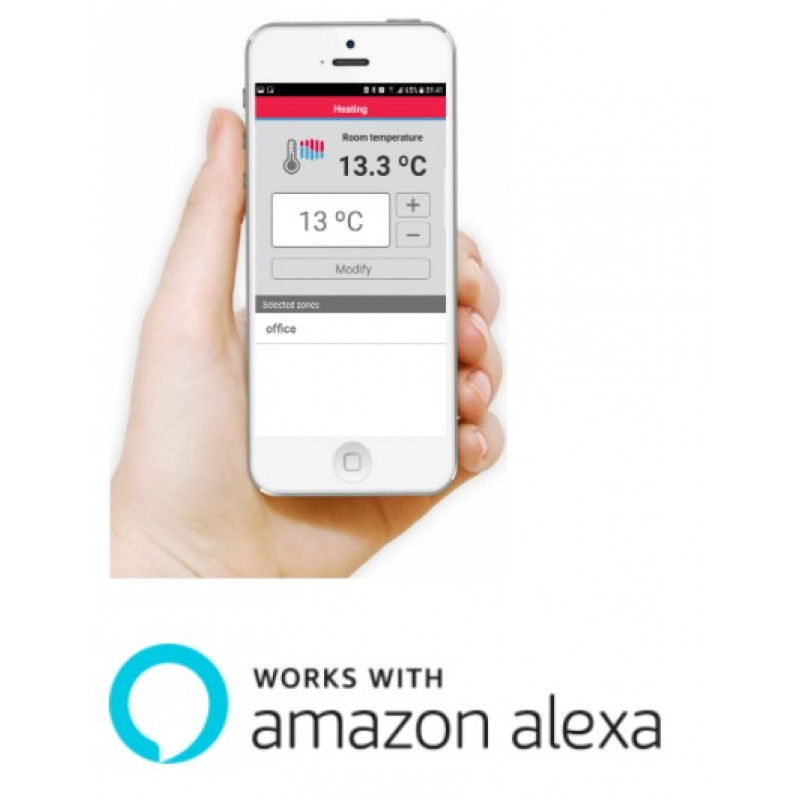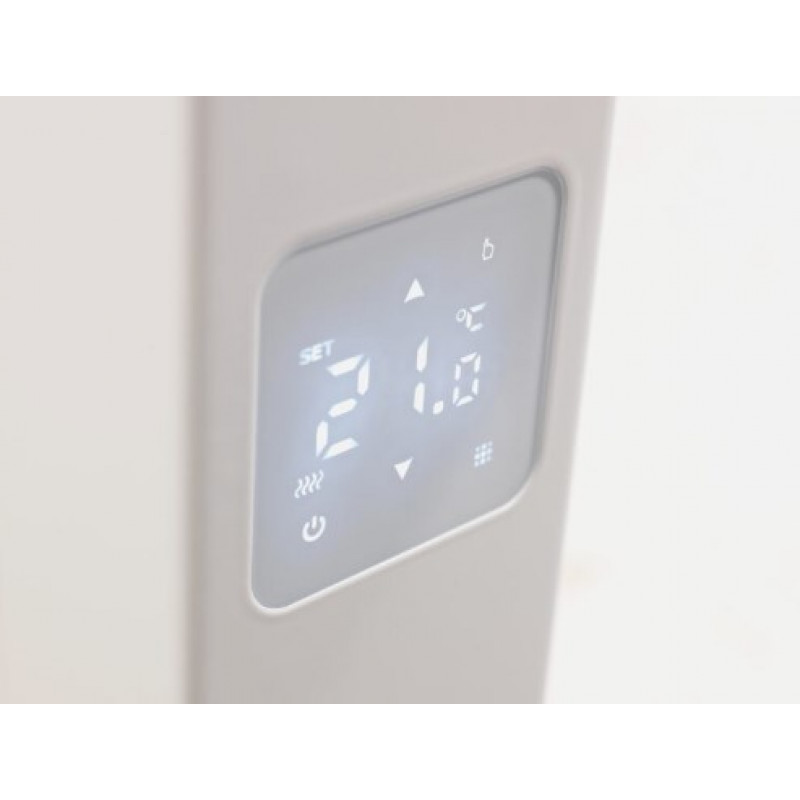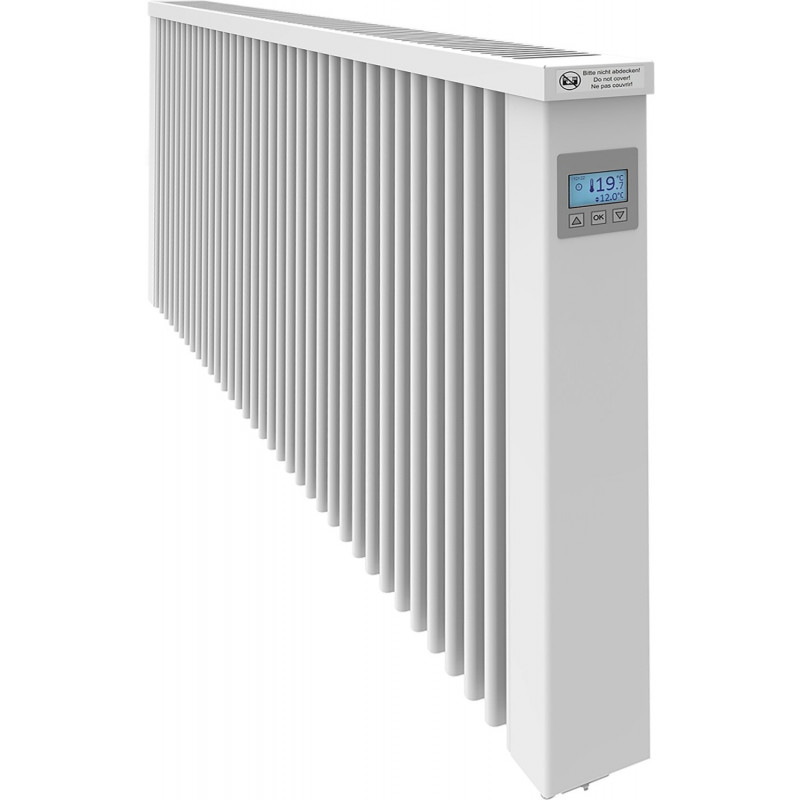 Electrorad Aeroflow Digital Electric Radiator
Model: AF
£449.99

Inc VAT

( FREE UK Delivery On Orders Over £150* )

£374.99

Ex VAT

( FREE UK Delivery On Orders Over £150* )
German Electric Radiators
Aeroflow are an extremely high quality electric radiator with the longest warranty available of 30 years. Internally, the electrical elements are encased within non porous fireclay heat plates. When the element heats, it transfers the heat to the fireclay and then in turn to the radiant surface of the radiator. Once the core is hot, cold air is drawn from the floor and up through the flutes to create convection heat.
What makes Aeroflow a good choice?
Aeroflow radiators continuously generate and conserve heat within the core of the heater. The heat retention is achieved by a series of fireclay heat plates in the centre of the radiator. Each heat plate has a coiled heating element totally buried within it, forming an integral part of the plate. Each heat plate has a typical power rating of 100 – 200 watts. When the electric heating system is switched on, the element gets hot, heating the storage plate within a matter of minutes. Once heated the heat plate will retain heat for well over 30 minutes, transferring heat to the metal casing and flutes of the Radiator.
How controllable are Aeroflow radiators?
Each Aeroflow German radiator has a built in digital electronic room thermostat and 7 day programming system. Optionally they can be controlled remotely by radio frequency and by App from any smart device. The electronic thermostat is accurate to +/- 0.2 deg C and the timing system allows you to pre-set required room temperatures at specific times. As the temperature drops in a room the thermostat senses the change and switches the heater on, perhaps for only a minute to re-heat the internal plates. This continual dynamic re-heat process continues thereby maintaining the room temperature. The ability to sense temperature changes and react immediately is one of the great benefits of this type of heating. Because of the ability to heat up quickly the use of electricity is limited and the cost of using the Aeroflow radiators may be very little if you're house insulation is good. These German radiators heat the room to a comfortable even temperature and also keep the floor temperature within a few degrees of the ambient room temperature.
Model Rating (W) Height (mm) Width (mm) Depth (mm) Heats up to
AF01E 650W 610mm 380mm 97mm 6m2
AF03E 1300W 610mm 680mm 97mm 13m2
AF05E 2000W 610mm 980mm 97mm 20m2
AF07E 2500W 610mm 1280mm 97mm 25m2
AF10E 1600W 1250mm 380mm 97mm 16m2
AF12E 1200W 300mm 980mm 97mm 12m2
AF14E 2000W 300mm 1580mm 97mm 20m2